Read Time:
3
minutes
Feelings….when we talk about feelings – what's the first thing that comes into your mind? Is it discomfort? Or confusion as to how to express and communicate about it? Especially when it's something you feel about unpleasant emotions…
In our busy world, do you feel that nowadays it's so tough to express or share your unpleasant emotions and perhaps tend to suppress them instead or take some medicine to ease the pain even though you know you don't necessarily have to take those? Still, it's easier and faster to cope?
Easier to do that because:
I don't want to attend to these unpleasant emotions.
If I share that, I don't want to be a burden to someone who might also be going through tough times. Or I thought that maybe, they would make it worst.
I don't want to be seen as weak or feel like a failure, unable to cope with my unpleasant emotions.
Sound familiar? You're not alone. Yes, many of us think and behave this way… And you can do something about it turning your unpleasant emotions to be useful and helping you to move forward stronger instead.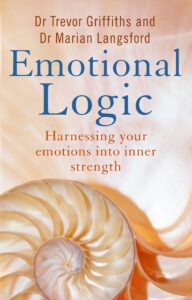 In today's episode – Dr. Trevor Griffiths shares how Emotional Logic is a powerful and successful tool for many of us who are experiencing a challenge in expressing our unpleasant emotions.
Dr. Trevor Griffiths is the author of Emotional Logic, along with his wife, Dr. Marian Langsford. Founder of Emotional Logic Centre. He studied medicine and neuroscience at Oxford University and became a pioneering family doctor for 25 years, introducing counseling and family therapy into his medical practice. He and his wife are very hopeful because of many beautiful stories and proofs shared in the book as to how – following the method of Emotional Logic, you can be too slowly but surely clear and how to handle moving forward the negative or unpleasant emotions you are feeling. Be more resilient and embrace better the constant change.
I encourage you to watch the full episode and learn more from our conversations with Dr. Trevor Griffiths:
Negative or Unpleasant Emotions and Its Useful Purpose
The Longterm Impact of Challenging Events in early years
Understanding EMOTIONS
Spiritual Exploration
The Kübler Ross Adjustment Method (7 Adjustment Stages)
Your Values and How It Impacts Your Daily Life
Emotional Logic and Its Benefits
Healthy Grieving vs. Clinical Depression
Manipulation and How to Get Out of It
Unpleasant Emotions > Pleasant Emotions > Values
The Beauty Behind The Unpleasant Things We're Experiencing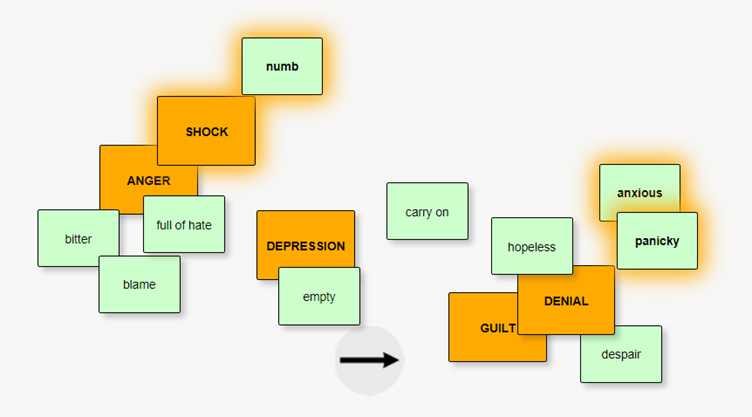 If you're super curious about understanding where the negative emotions you're feeling, click the play, and let's help you discover that.
Empower Your Life with Cindy Marie
Empower Your Life Show's goal is to help you move forward consistently to shine your full potential. In this show, Cindy Marie and guests share their unique stories about how everything started & share actionable tools & methods to bring out the greatness within you – with lots of fun & realness, from social businesses & career transitions to addressing failure and fear. To philanthropy and doing our part to make the world better than we found, here to inspire makes you stronger, more confident, resilient, optimistic & authentic while creating or growing your business and the life you deserve. Support this podcast: https://podcasters.spotify.com/pod/show/empoweryourlifecindymarie/support
Empower Your Emotions with Emotional Logic with Dr. Trevor Griffiths
Time Stamps:
01:15 – 11:13 – The Inspiration of Emotional Logic Book and Story of Dr. Trevor Griffiths in Relation to it
11:13 – 20:51 – Emotional Logic and Its Useful Purpose
20:51 – 28:54 – Medicine Intake to Suppress the Negative Emotions
28:54 – 38:13 – Manipulation…Emotional Logic to Help People Who Have Been Trapped into Manipulation
38:13 – 57:47 – When to Know When the Clients Require to Go for Deeper Clinical Assistance?
57:47 – 01:03:12 – How Do You Keep Yourself Optimistic?
01:03:12 – 01:07:24 – Where to Connect with Dr. Trevor Griffiths and Find More About Emotional Logic?
This episode has a lot of important discussions about what's happening in our lives right now that are truly affecting our well-being, and I encourage you to watch or listen so that you would know what you can do to contribute and handle the unpleasant emotions better.
---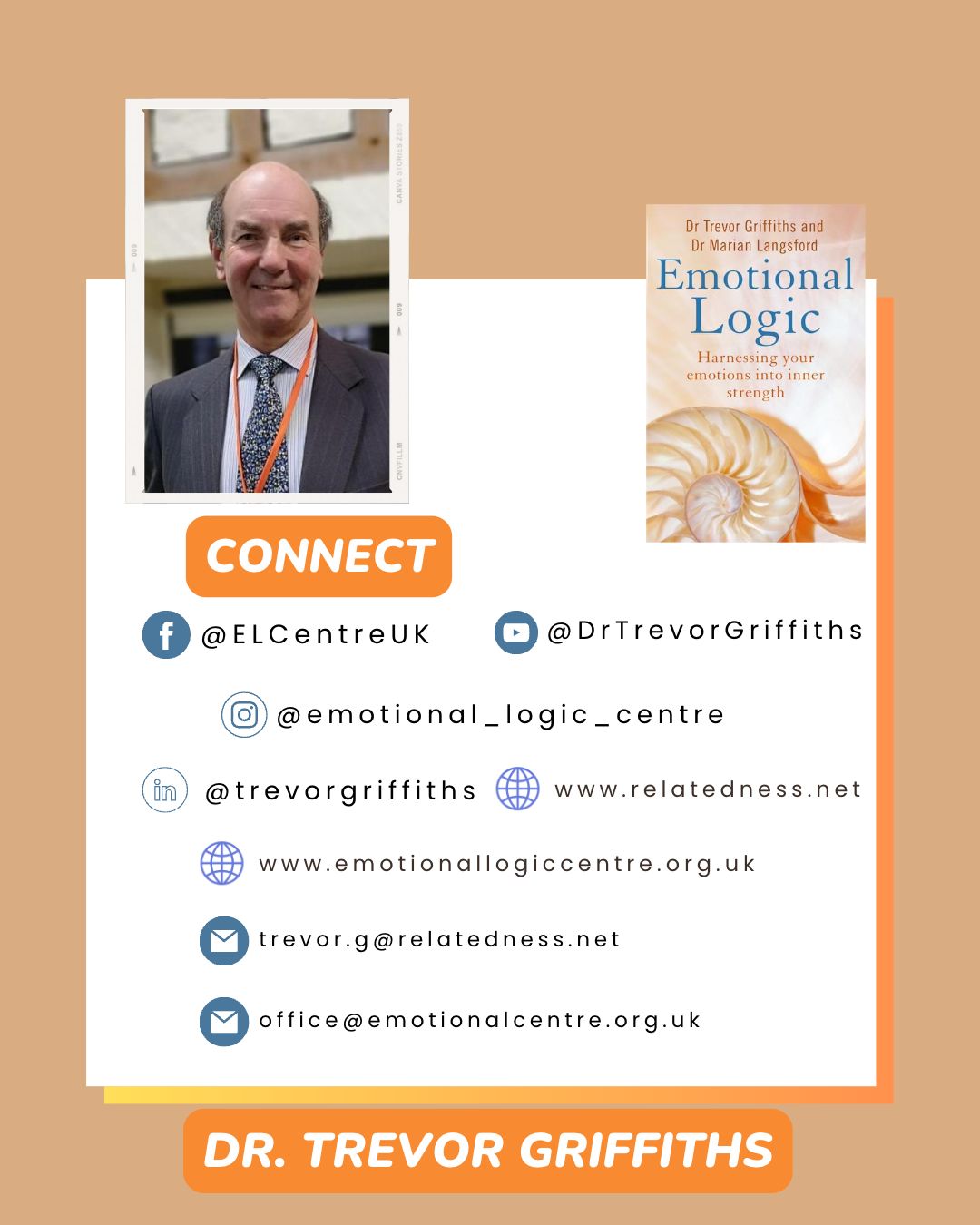 DEEP THINKING:
Ask yourself, "What situation feels repetitively happening in your life and somehow triggers something deep inside your core."
I want you to contemplate on that and really be honest – because that honesty within yourself will reveal itself as the core value that you've been subconsciously disconnecting with.
Know that it's totally okay to dive into your emotions, especially the unpleasant or, we call it, negative ones… it's part of our growth; it's part of learning better and deeper about our true highest selves.
Give yourself the permission to spend time starting with a small amount of time (if you're new to it) to understand better what feelings you might be having; it's super important to stress out here – you're not weak of feeling whatever feelings you're having that delaying you for whatever you want in life. It's the growth. Share it with people you trust, or seek professional assistance when needed. Some values are being disconnected from you, and you want to grow that back. You deserve to have a joyful life.
Trevor and I would love you to share this episode if you find it as powerful as we do, so we can help more people to reconnect with the values that are truly important in life and handle challenging times better.
When you allow yourself to grow, evolve, and elevate – you are opening more possibilities and abundance in life than you could imagine.
–Be Unstoppable –

Have more questions or queries? Let's Connect

Interested in Exploring and Experiencing Coaching?
I've got you covered 45mins on ME – Let's Chat