ABOUT
Hi, my name is Cindy Marie! Thank you for being here 😊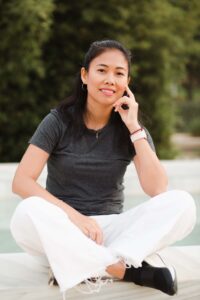 Want to know more about me? I am originally from the Philippines and have lived in different countries for many years – I have lived in Indonesia, the Philippines, and Singapore – where I primarily built my career and got to know myself better…And recently moved to Spain (2020) with my husband to start a new journey and continue pursuing being multi-passionate with the HIGHEST MISSION & PURPOSE to serve people and the planet.
What do I love most? I love singing, working out, dancing, photography, traveling, listening, telling stories, serving, living mindfully, and cooking and baking – all these energize me every time. So I always find time to continue these because WHY NOT stop when it adds positivity and brings more joy in life 🥰🥰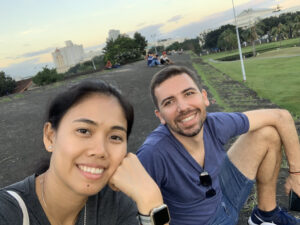 Before I built or created this website with my husband's help and support, I worked in a video-on-demand streaming service company where I learned video editing, subtitling, a little bit of marketing, curating content, and so much more – to realize my passion for creating videos, honing my other skills in creativity, and continue serving as a >Coach<, to unleash your true potential. Help you boost your self-esteem and confidence. And build that Resiliency within you to battle-proof the situations that will test you everyday.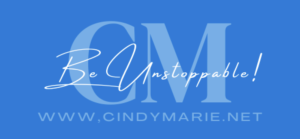 This website also represents what I value most, like living a healthier, sustainable lifestyle and serving others who want to embark on a new journey. Unstoppable ME is my favorite signature that I want you to attract, especially when you start investing in your personal growth and development. You're unstoppable when you give yourself the permission to expand who you can become and serve more people to touch their lives. And being Multipassionate – I've been honing my Public Speaking and Singing to bring the power within YOU through my voice that you already have within – I serve as your TOOL. The segment that I also dedicate my time to is –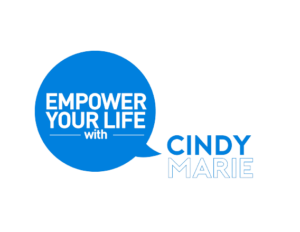 Empower Your Life; I bring thoughtful leaders along to share their unique stories about how everything started and share actionable tools and methods to bring out the greatness within you – with lots of fun and realness, from social businesses and career transitions to addressing failure and fear. To philanthropy and doing our part to make the world better than we found, here to inspire and increase your positivity, help you break the limiting beliefs, gain more personal power, and make you stronger, more confident, resilient, and more authentic while creating or growing your business and the life you deserve.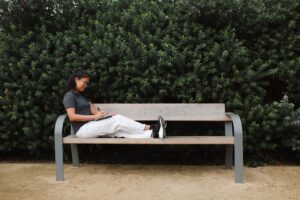 This is just the beginning of my journey; my mission is to bring value and to impact your life to your full potential. Shine the real power you have inside you, start believing in yourself, and express your authenticity and your uniqueness. Here to assist, help, serve, and transform your life, who you want, and where you want to be — be that in starting or growing your business, career, or life – to have that more joy, love, freedom, peace, and abundance.
Be Unstoppable!
Learn more ABOUT ME by checking out my Appearances or Interviews:
---
Interested in Exploring & Experiencing Coaching
Let's create something together.
---
What People Say
---
Sign up for exclusive content, emails, updates,
and other things that Cindy Marie doesn't share anywhere else – a way to connect deeply! 💖