Read Time:
3
minutes
"We are more powerful and resourceful than we actually think we are" – Claudia Pescivolo.
When we give ourselves permission to start knowing ourselves better, we begin to provide ourselves with an incredible power known as "inner power" that slowly will help us navigate and guide us to unleash our true authentic selves and achieve the dreams, goals, and career we all truly deserve to experience in life.
However, many of us believe that to achieve peace, joy, fulfillment, and success in life – everything has to start from the external rather than from within. The validation from the outside, rather than connecting deeply to our inner selves, embrace, love, and show the world how powerful you are than you could imagine.
What is Your Inner Power?
It's a state of mind. Your source of strength, self-confidence, self-esteem, creativity, and the power that allows you to keep moving forward despite the challenging events happening in your life. It's the deepest part of you that knows who you are meant to be and serves as a guidance and direction to achieve what you're supposed to become.
It helps you live a healthier, happier, peaceful, and more successful life. When you align with your inner power, you finally give yourself permission to live a limitless, unstoppable, unshakeable, relentless life, boldly and courageously dream BIG.
So, I'm super excited to share this episode with you to have that awareness of how to slowly unlock your Inner Power and hear or watch stories from me and our next guest – Claudia Pescivolo—who started her journey 22 years ago as a school teacher and a school counselor, mentoring school children as well as adults. With a degree in psychology, she discovered that she's passionate about helping people master and leverage the power of their minds. Just like my mission and purpose in life, Claudia also has a mission of helping individuals to empower and take care of themselves by nourishing their well-being.
Watch/Listen NOW to Learn:
What Blocks You to embody your Inner Power
Reasons behind being a PEOPLE PLEASER
The way people treat YOU is not a statement about you; it's about them
You are WORTHY, no matter WHAT
Real Deep Work is Knowing WHO YOU ARE
Don't quickly believe what we see or hear as truth or fact
Don't Settle For Less or Against Your Core Values
The Power of Deep Connection with Yourself
STOP COMPARING.
Trust Within – Inner Voice/Intuition
The Affirmation
Welcome the Deep Healing to Awaken Your Inner Power
There's ALWAYS a SOLUTION or WAY, no matter what
Trust the Process
Practice Gratitude, and have FAITH.
"Everything you need is within

YOU

, the strength, courage, and confidence to change your life.
You just need to look within yourself and find it."
~ Amanda Ray ~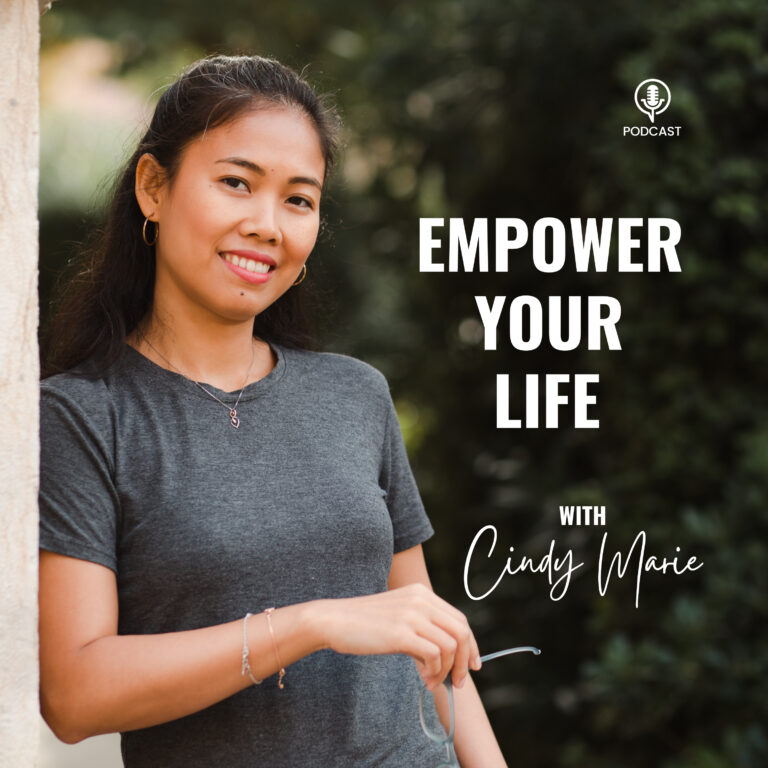 Empower Your Life with Cindy Marie
Awaken Your Inner Power with Claudia Pescivolo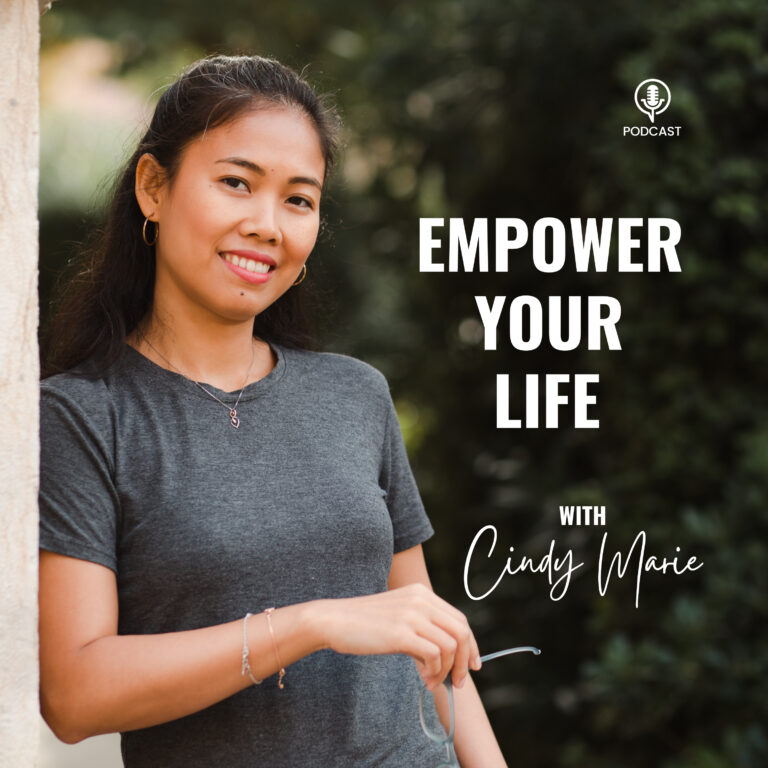 Time Stamps:
02:11 Awakening Inner Power Journey of Claudia Pescivolo
06:51 Climactic Event to Finally Owning Inner Power
12:19 What Most People Missing Out in Understanding Having that Inner Power?
19:31 Powerful TIP to Awaken Inner Power
23:16 How to Make the Affirmation MORE Powerful in Your Inner Power Journey?
27:13 How Claudia Keeps Herself Being Optimistic?
29:45 Trusting the Process Mean
35:24 Where to Connect, Reach, Find Claudia Pescivolo?
36:25 Powerful Final Message from Claudia Pescivolo
DEEP THINKING:
Don't you find this episode calming, having that conversation or interview with Claudia Pescivolo? I hope this episode truly brought you strength, encouragement, and power to start giving yourself more time to know yourself better. I cannot stress enough how powerful you are, only waiting for YOU to unlock or unleash it. If there's something else that this episode is bringing awareness to you, it is that:
Don't wait until YOU are READY to invest in getting to know yourself better, and embrace everything within you. The time is always NOW…
Take note of all the powerful questions that Claudia has shared during the interview, and give yourself honest answers and what feels good and right to take one tiny action from today onwards. Or, Claudia will be happy to help you further dive into your Inner Power by scheduling your complimentary 30-minute coaching session with her.
Keep going even if you do not see yourself progressing to where you want to be just because your surroundings seem able to figure things out smoothly and efficiently. Focus on yourself, your journey, your time, and how you can serve yourself to slowly move and progress toward whichever destination you're aiming for. The resources, tools, and materials are all there – the question is, how are you using those effectively and efficiently? Your presence is your Inner Power…And no harm in playing BIG and dream BOLD. Trust the process. You are worthy and deserving of it.
– Be Unstoppable –


Have more questions or queries? Let's Connect

Interested in Exploring and Experiencing Coaching?
I've got you covered 45mins on ME – Let's Chat