Read Time:
2
minutes
Life doesn't always give you exactly what you want to happen or have, right? There are always unexpected things that will test or challenge you on how to handle or move forward.
Our success, fulfillment, joy, and abundance always come down to how we choose to see things. It's easy to say, but it takes a lot of practice to master it.
In life, it's all about mindset, attitude, and skills that you choose to harness, hone, and improve daily, which will help you become the best version of yourself and transform your life into who you truly are supposed to become.
If you want to become unstoppable in your journey, consider this superpower to master right now, at this moment, at this time…
Stay curious, listen, and watch this episode from a different angle, where you can learn more from this.
Hear me out; many of us think that being Optimistic is just all about positive hope and beliefs – there are more profound than that. We're not only talking out loud or speaking out loud being a positive person – so to fake, as from the outside, we're handling it smoothly. I'm not suggesting suppressing or repressing the actual emotion.
I'm suggesting that you become more aware and conscious of how much power you have within you, taking full responsibility for what you can do and being in the present moment when handling challenging situations in life – by practicing being Optimistic.
Many of us feel reluctant to practice being Optimistic because it's way out of being realistic. However, again, it's how you choose to see things. Many of us have been practicing staying optimistic. Yet, there are many other factors that many of us miss out on paying attention closely that are still subconsciously within us and causing the delay of the progress or transformation we want and truly deserve in life.
That's why I am sharing this episode with you to have deeper awareness and consciousness and finally train yourself to apply this in your life, be more intentional, and consistently practice one at a time.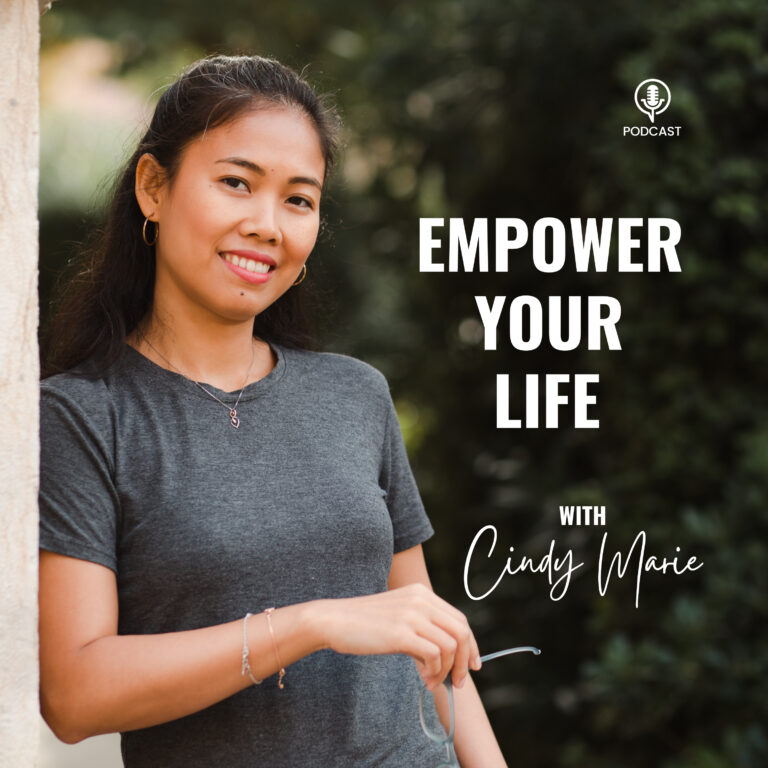 Empower Your Life with Cindy Marie
Empower Your Life Show's goal is to help you move forward consistently to shine your full potential. In this show, Cindy Marie and guests share their unique stories about how everything started & share actionable tools & methods to bring out the greatness within you – with lots of fun & realness, from social businesses & career transitions to addressing failure and fear. To philanthropy and doing our part to make the world better than we found, here to inspire makes you stronger, more confident, resilient, optimistic & authentic while creating or growing your business and the life you deserve. Support this podcast: https://podcasters.spotify.com/pod/show/empoweryourlifecindymarie/support
5 Benefits of Being Optimistic that Can Transform Your Life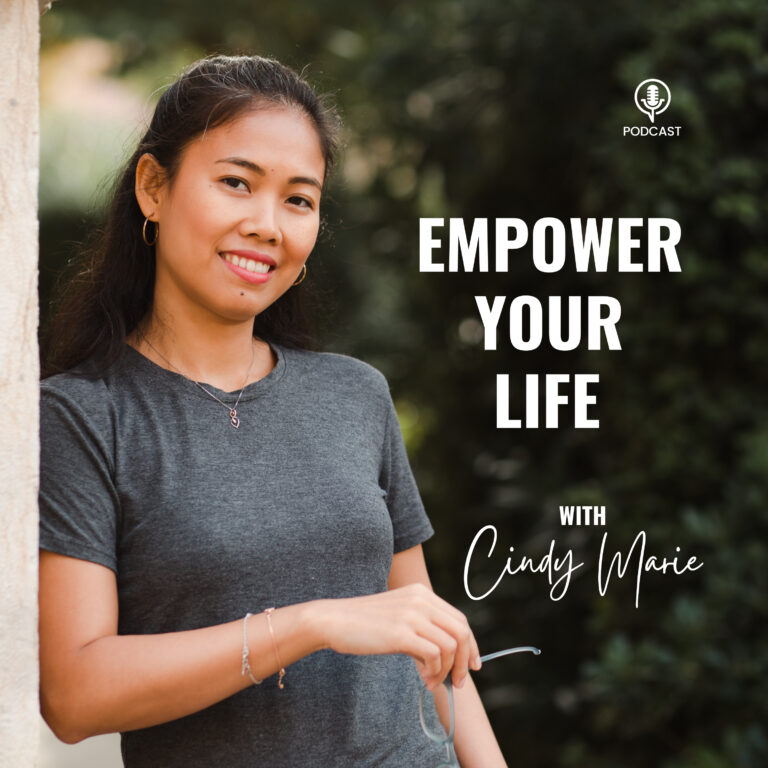 Time Stamps:
01:16 – 05:17 – 3 Reasons Why It's SUPER Important You're listening or watching this episode
05:57 – 09:53 – OPTIMISM, My Little Story of Optimism
09:53 – 12:59 – Benefit of Being Optimistic – Increase or Boost Physical Health
12:59 – 18:12 – Benefit of Being Optimistic – Increase Resilience
18:12 – 23:14 – Benefit of Being Optimistic – Better Relationship
23:14 – 26:19 – Benefit of Being Optimistic – Greater Success
26:19 – 33:49 – Benefit of Being Optimistic – Enhance Happiness & Joy
DEEP THINKING: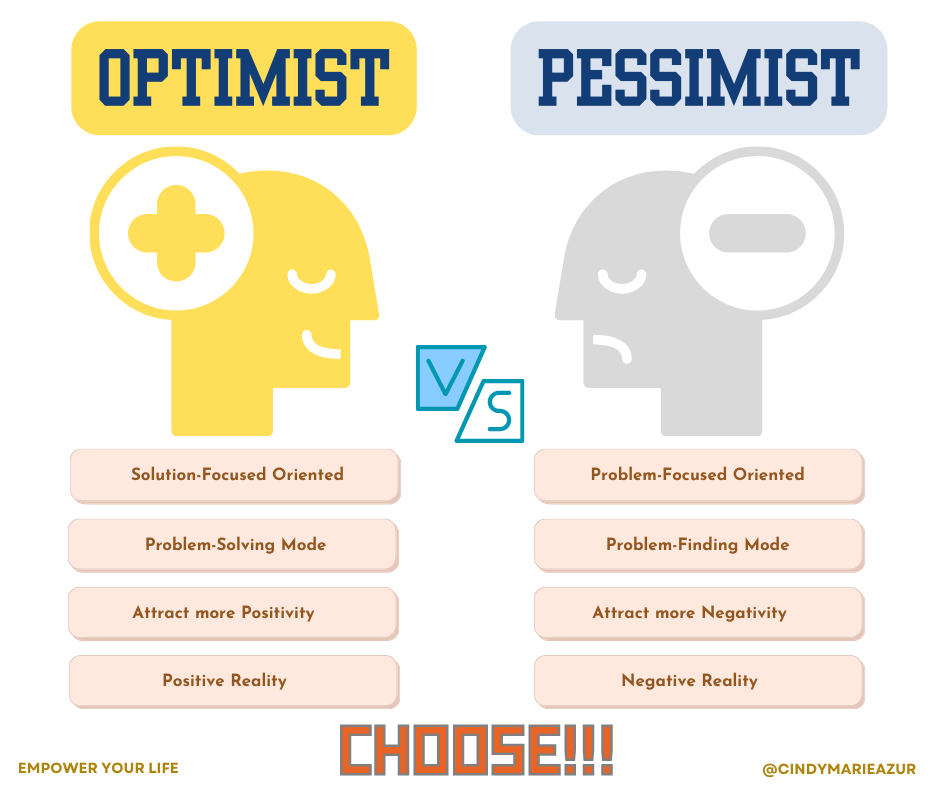 • What resonates with you in this episode?
• Does this episode widen your lens, perspective, focus, and attention in life?
• What area of your life you might want to shift your mindset to see significant changes?
Let me know your answers in the comments below. Many beautiful souls visit here for insights, inspiration, and encouragement; your story will be an example that may help others too.
Remember, the key to transforming your life lies in you. Staying Optimistic at a deeper level will help you elevate and surprise you to who you can become that you never thought you could become.
If you find this powerful and would like to inspire and encourage others, please share this post. I appreciate you!

– Be Unstoppable –

Have more questions or queries? Let's Connect

Interested in Exploring and Experiencing Coaching?
I've got you covered 45mins on ME – Let's Chat