Read Time:
2
minutes
The transition happened, first with me realizing that I had to admit that I was hurt in the transition.

Dr. Frances Ann Bailey
One thing that stops us from transforming and having a VICTORIOUS mindset is accepting the truth; when we can't do it alone, ask for help.
The thought of showing the parents that you can get married, settled, have a household, etc., will show you're in a prosperous place – well, I know it doesn't work that way, neither for Dr. Frances Ann. With that event, she went through psychological and physical abuse that even cost her being separated from her daughter during her transitional stage. But overall, it turned out to be a blessing for her. Because without that experience, she wouldn't be where she is right now, helping many women or girls out there who are experiencing the same trauma she had and able to help them reconnect with their inner selves. Transform and be as victorious as her.
All the things we've learned from our parents, influenced by our siblings, colleagues, and society, we think that doing the same thing or simply following what they say will simply make our life meaningful and in a happy place. We all know that once we're out there in the real world, slowly, things will change – two things can happen –
* either allowing others to control our life OR
* Be VICTORIOUS and AUTHENTIC, and take ownership of the life now that you want to navigate and have a prosperous one.

In this conversation with Dr. France Ann Bailey
You'll learn: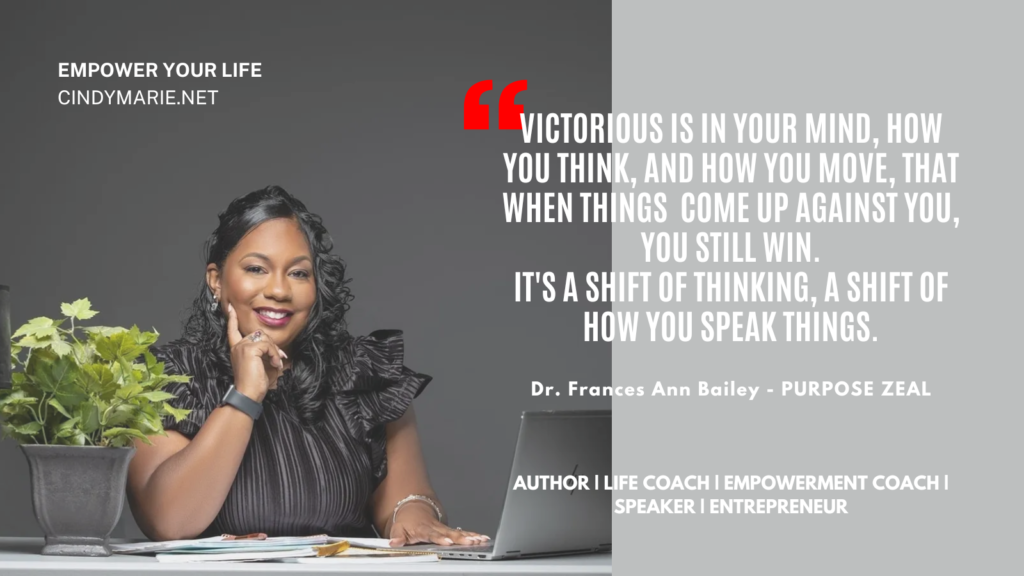 Admit that YOU'RE hurt to open the transitions in life
HONESTY to seeking HELP
Rekindle relationship with God to heal effectively
Coaching vs. Counselling
Victorious vs. Success
3 Steps to get out of feeling a MESS
Questions to ask yourself to find your WHY and Purpose in Life
Time Management & Mindset Tips for Single Parents/Parents
The practice of Writing for Healing
Be COMFORTABLE for being UNCOMFORTABLE for growth
---
Watch it to step into your self-worth, love, and compassion!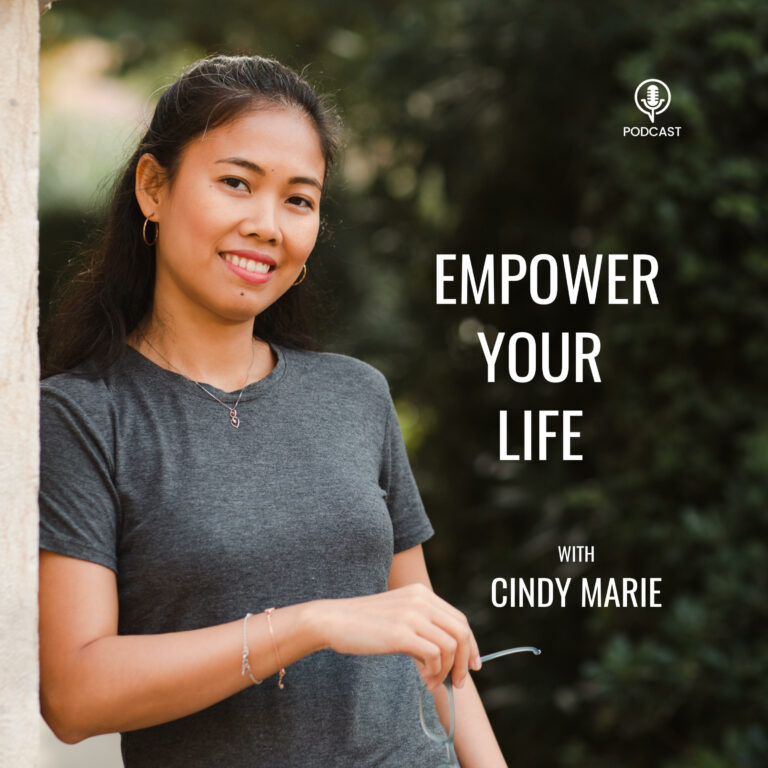 Empower Your Life with Cindy Marie
Empower Your Life Show's goal is to help you move forward to shine your full potential. In this show, Cindy Marie and guests share their unique stories about how everything started and share actionable tips, tricks, routines, mantras, and principles to bring out the greatness within you – with lots of fun and realness. From social businesses and career transitions to addressing failure and fear. To philanthropy and doing our part to make the world better than we found, here to inspire, makes you stronger and more confident, and create the business and life you deserve.
The Victorious Mindset with Dr. Frances Ann Bailey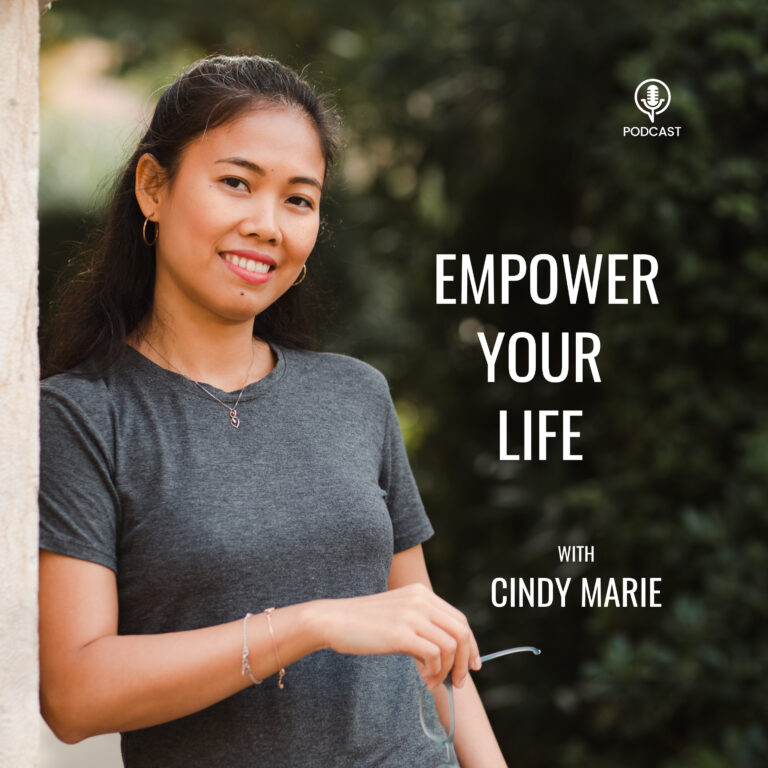 ---
Time Stamps
01: 13 – 07:41➖➖Story of Dr. Frances Ann Bailey
07:41 – 17:02➖➖Victorious Mindset
17:02 – 25:09➖➖Knowing Your WHY & Purpose of Life
25:09 – 32:13➖➖TIPS for Single Parents/Parents to have a BETTER LIFE
32:13 – 40:18➖➖How Do You Keep Yourself Optimistic?
40:18 – 46:55➖➖Where To Find Dr. Frances Ann Bailey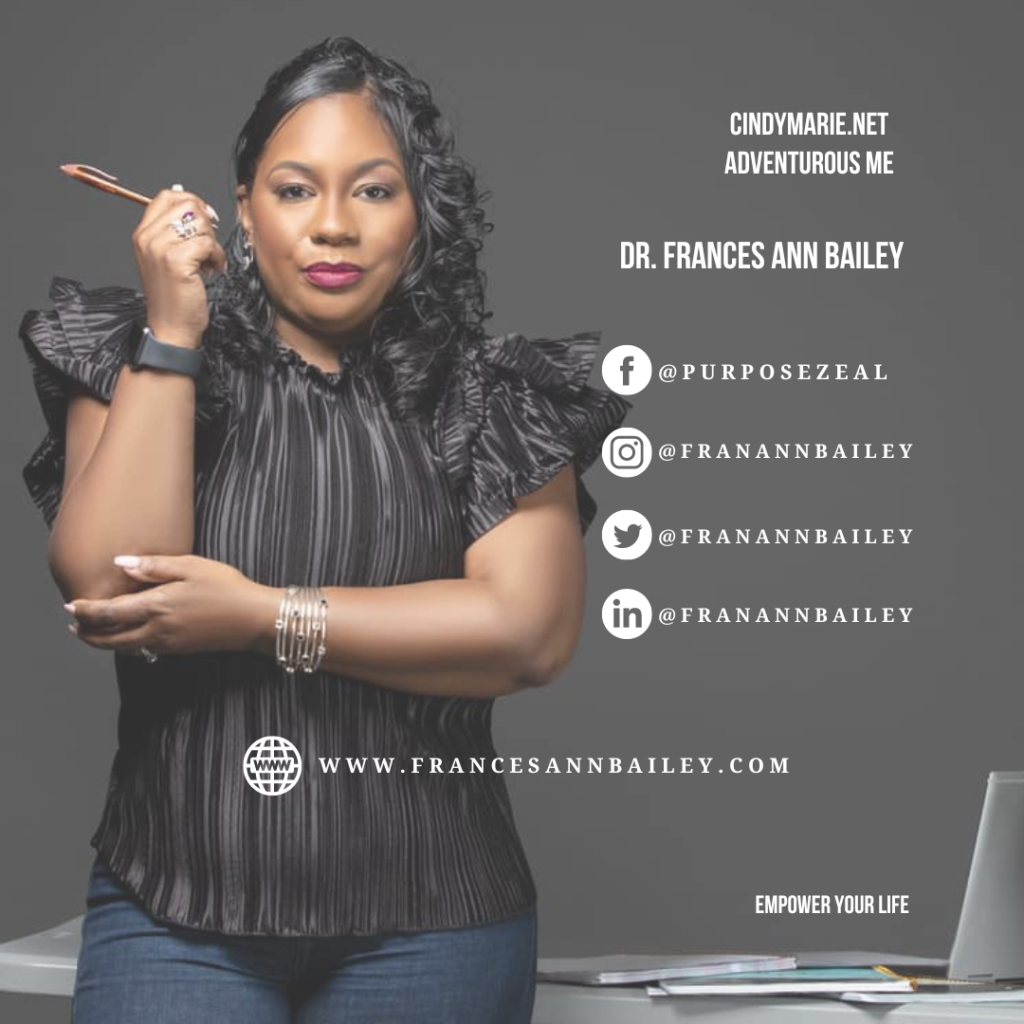 DEEP THINKING:
What are your biggest insights or takeaways from this episode? What do you think you can work on in small steps to reconnect with your self-worth, love, and compassion you indeed have?
---
As Dr. Frances says, "You are enough; you are complete, you are winning. It's all about the shift of your thinking.
Until next time ❤️.
No matter how big or small you want to achieve in life, take action now, use everything you learned from this interview, and keep going for your goals. Take small steps every day.
Yours,
---
Photographs
Cindy Marie owns the majority of the materials.
DISCLAIMER: All rights reserved to the owner of other photos—no copyright infringement intended in this article.
Have more questions or queries? Let's connect.