Read Time:
5
minutes
Before I start – want to give you heads up that this story might be a little bit long 😅
One thing for sure – it's an epic one! This application meant for my wedding and holiday at the same time☺️ I have 1 month left to sort this out…..
I had so many great memories going through on this application, I don't know where to begin. Not only I learned to be more patient, I also learned that each Embassy would have a different approach on visa processing, stick with me ☺️
So, how did I end up applying both? To give you some info here, according to Schengen Visa Policy – Bulgaria, Croatia, Cyprus, and Romania, while EU members are not yet part of the Schengen Area but, nonetheless, have a visa policy that is based on the Schengen acquis. On my understanding that when you travel along with the Schengen area, Bulgaria Immigration would acknowledge the Schengen visa (visit here for more details: SCHENGEN AREA & SCHENGEN INFORMATION SYSTEM). If Bulgaria itself, you have to apply for a Bulgaria visa only.
But then, you would think that since I'm traveling in Greece does that give me an exemption not applying Bulgaria visa? I thought the same, but then there's this first port of entry information – where I got the issue from (regardless of the length of my stay in Greece).

So, my trip itinerary was coming from Singapore to Bulgaria first, for about 4 days then a road trip to Greece and stay there for about 6 days then, 1 day to Bulgaria before heading back to Singapore (8th Oct – 20 Oct). This is the information I submitted to Greece Embassy that Wednesday.
While assessing my documents, they're a bit concern about my first port of entry but gave me a tentative collection date and will call me if there's any further action required from my side.
A few hours later, I got a call from Greece embassy officer and told me that I have to get Bulgaria visa first before they can apply mine for Schengen. I'm in a mess..
I was so frustrated. My time is ticking and I have to quickly think through how can I sort this…
Unfortunately, Bulgaria doesn't have an embassy, consulate office nor agency here in Singapore. That means I have to find out the nearest office that I can travel to and apply for.
There are only 2 offices closer to Singapore; either Jakarta, Indonesia or Hanoi, Vietnam. You would think that I should've applied in Jakarta, coz it's closer to Singapore. Before I made that decision, I tried to call the Indonesia office – with no luck, can't get the person-in-charge. My husband (now), also can't get anyone to speak with. Emails, calls – no luck, just take ages before we can get one simple reply from them 😑. So then, I got Hanoi office to call – managed to speak with a lady and she was persistent that I should apply in Hanoi instead of Jakarta as Philippine passport holder. And worst, she kept on saying that they can't process this within 15 working days. I sent them an email and the consular officer confirmed that they can process it on/before this period of time. Thank God 🙏🏼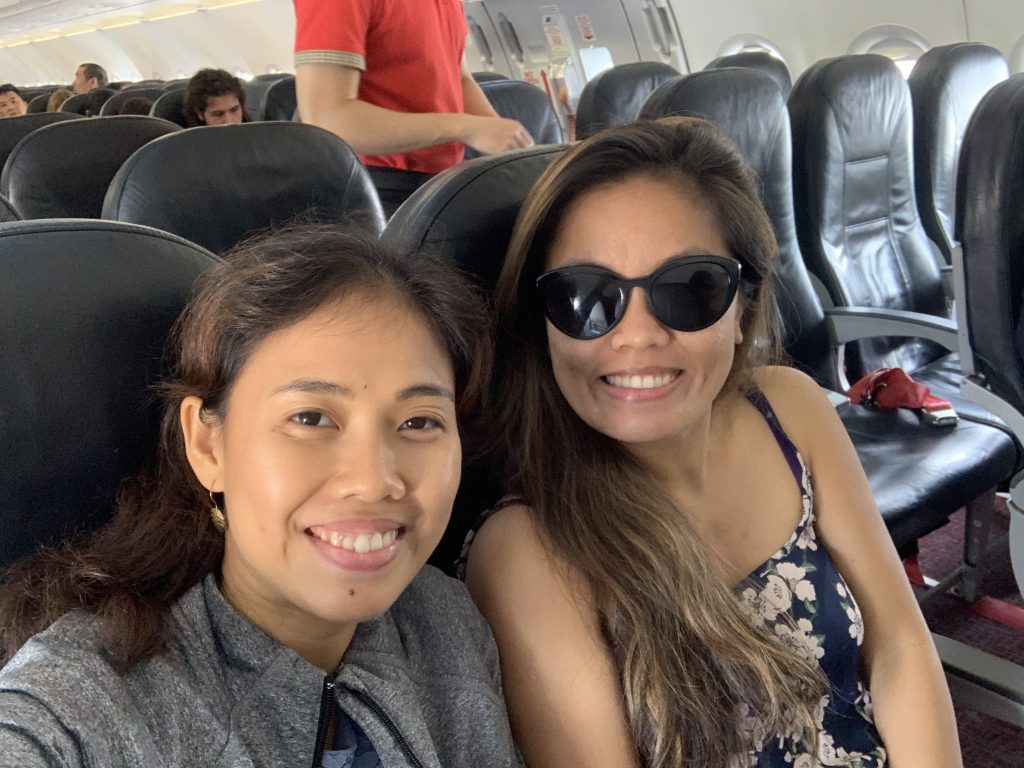 Thursday morning, I collected back my passport from the Greece embassy and told them will submit my passport again once I have my Bulgaria visa. Meanwhile, they'll wait and put my application on hold.
Getting this feeling that I am on the Amazing Race show; find the clue and sort this out 😅. Thursday evening the same day…..Flew to Hanoi with my angel sent from above friend, who's with me on this whole Hanoi trip.
Friday morning, we went to Embassy submitted the documents and the Bulgarian officer asked me to use new application form (apparently, I used the old version from their site) and questioning me why did I travel to Hanoi where Jakarta is closer 🤨, I told her that; one of your female colleagues told me so. And she said, "oh she must not aware of this" (I mean, seriously!?!)
So documents assessed and I asked her if it's possible to process it quickly. She said, "yeah, no problem. You should have this within 5 working days" I felt relieved…😌
My friend and I celebrated after all of this hassle. We roam around Hanoi, went to famous attractions nearby, tried local food, local coffee, and more (check out my HOW TO SPEND 48 HOURS IN HANOI, VIETNAM)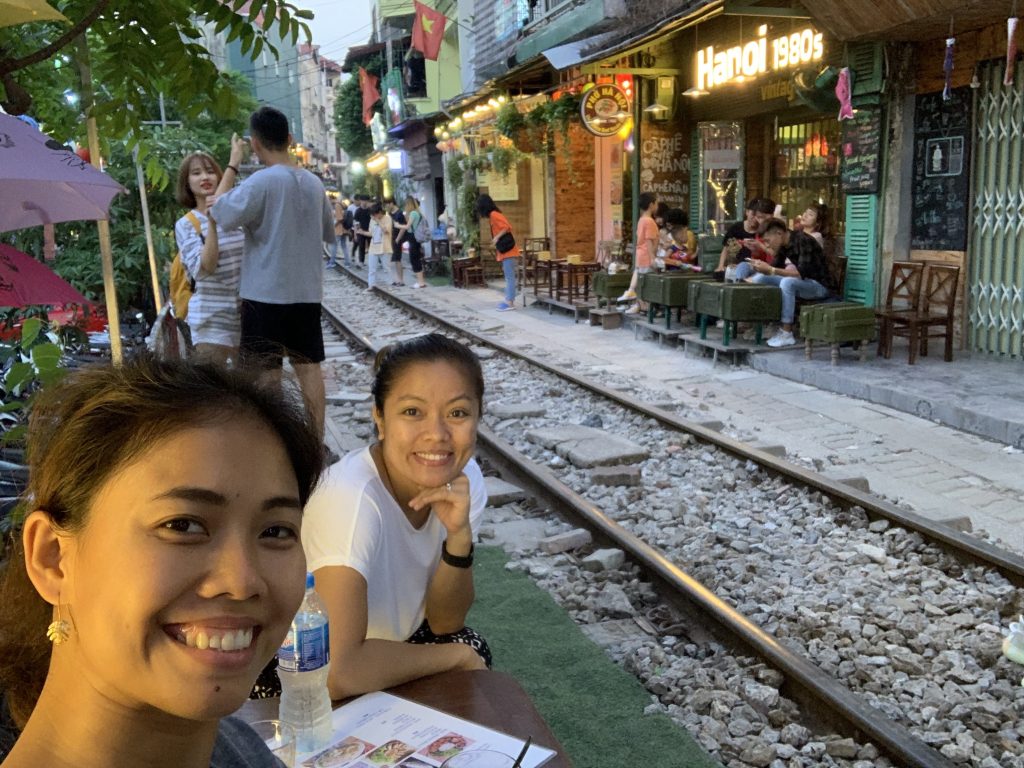 Came back to Singapore Saturday night feeling happy and relieved in-spite of the hassle. Monday first thing I did, call the international courier to send my passport on an express to Hanoi Bulgaria Embassy. DHL guy collected and I sent an email to the embassy informing them that my passport is on the way, they should receive it the next day (Tuesday) – no reply. The next day, I emailed them again to confirm whether they have received the delivery of my passport – still no response 😳. Wednesday, I called them and managed to get hold of the Bulgarian officer on my second call. She confirmed that they have my passport, visa already approved and it's on its way back to my home address in Singapore (Yes!)

I just can't wait to get my passport back.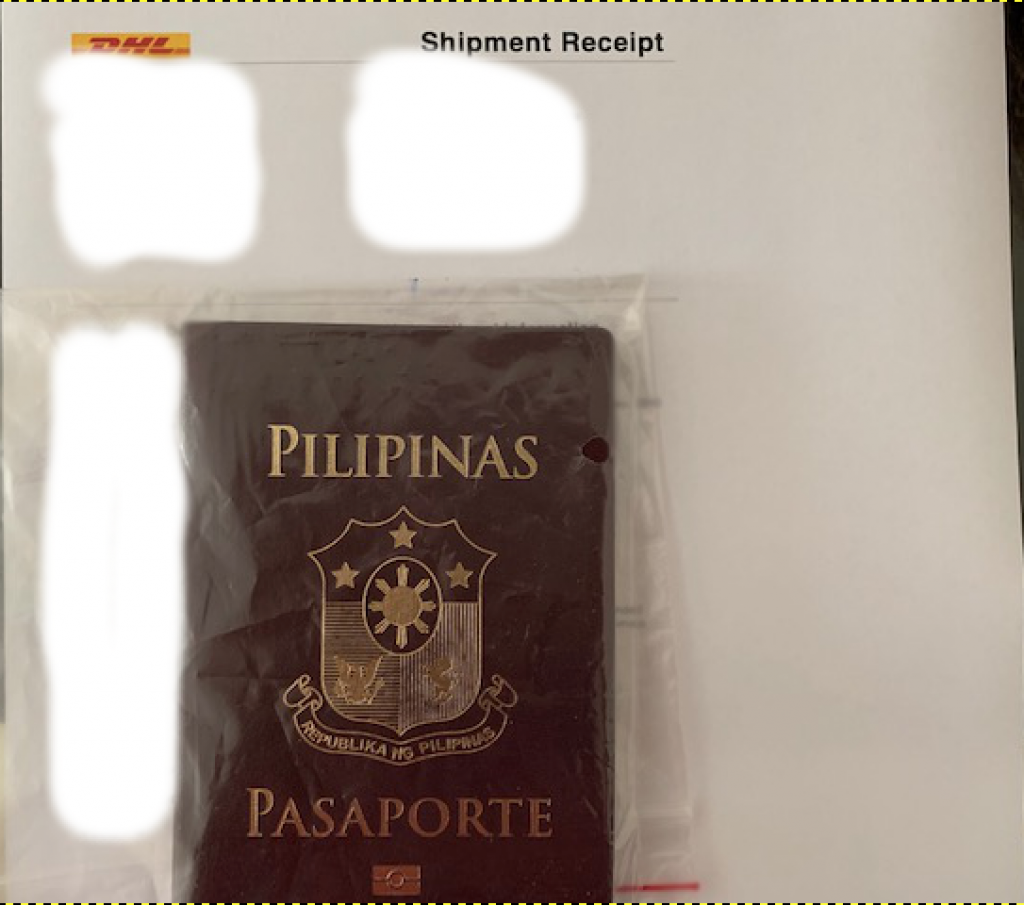 Just after the call, I've emailed and sent them thanks again for the help. Also asking for DHL tracker to monitor – as usual, no response 😐. I didn't bother to follow-up the next day, I just thought that nobody will answer my calls. Friday afternoon, finally I got my passport back. Yehey!!!! At last, Bulgaria visa sorted, next…my Schengen visa 😌

BUT WAIT…..My middle name spelled wrongly 😫😭😖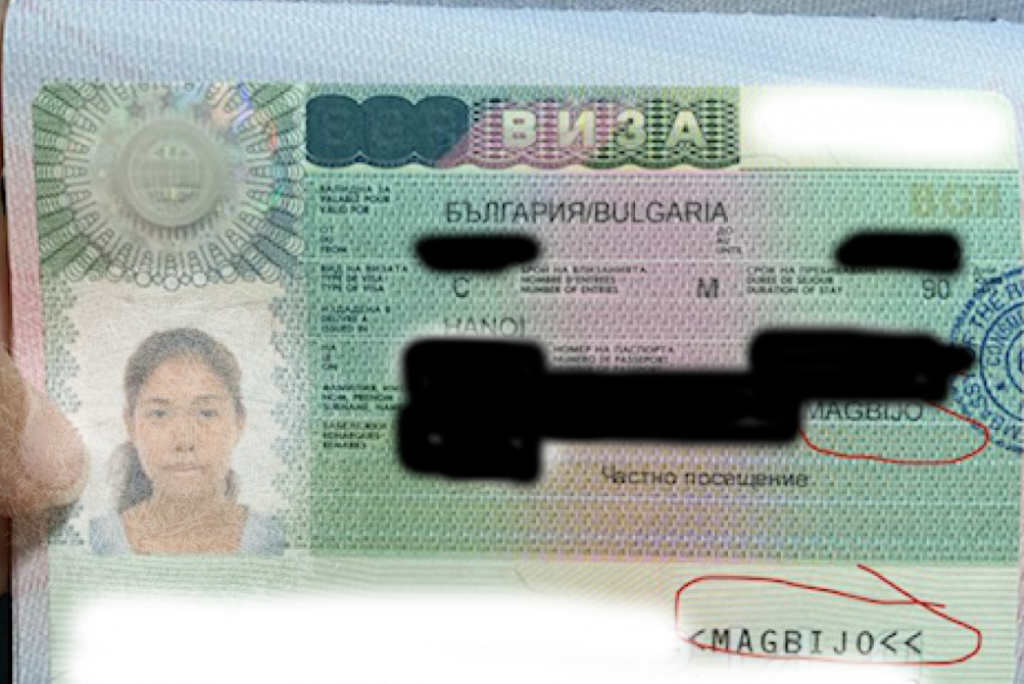 I just crushed, my world just stopped for a second and asking myself "why?!?"

Within that day, I've sent an email and tried to call them —- no response. Monday just happened to be Bulgaria's Independence day, that means it's off day 🥺. Tuesday, tried to call still no answer. Until I call their emergency hotline, finally got a consular officer. He asked me why am I calling this hotline, I told him that my middle name spelled wrongly and I have to submit my passport for the Schengen visa application as our flight is getting closer. I gave him my details. He told me that his colleague will email me back with a Letter of Acknowledgement soon, so I ask how soon can that be – given that they're not well responsive with emails and calls. How can I get a guarantee that I will receive the letter? He just said that "you will receive it soon". I calm myself down and thinking that just have a break and wait if they're really going to send me a letter within the same day. If not, call them again the next day. Well, I didn't receive the letter that day 😱😱😱.
Wednesday, called them again and I am really pissed – I asked the lady to allow me to speak with the consular officer and I told him that I'm very frustrated to go through with all of these and even trying to hold them over the call still a challenge (overseas call). So I demanded to have the letter within the day. I think he felt how frustrated I am through the tone of my voice, he just said: "you will get this letter from my colleague within this day before 4pm Hanoi Time". I almost want to cry….just really hoping that this time, I'll get it…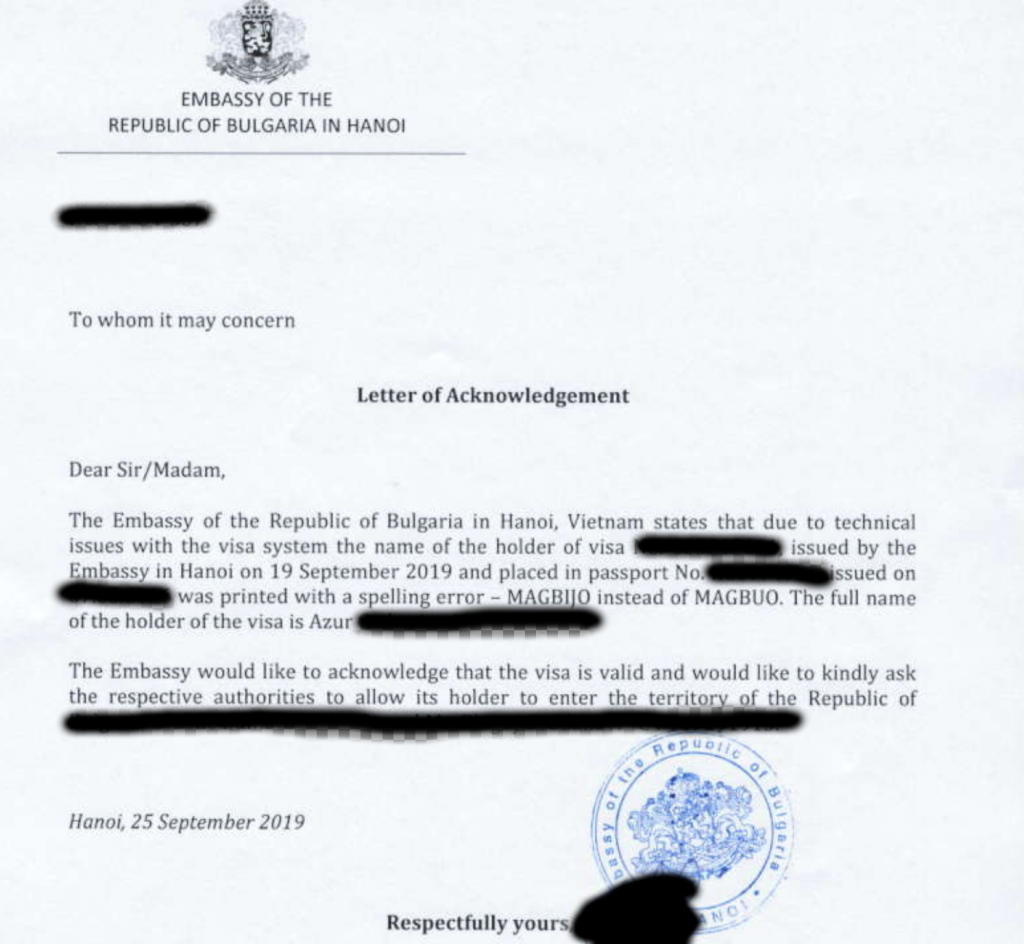 Finally, I received the letter both English and Bulgarian versions 😌. Oh my goodness…
Within the same day, I've emailed Greece Embassy informing them that I will submit my passport the next and they acknowledged immediately with no issue ( amazing 😮)
Thursday, I went to the Greece embassy and submitted my passport with no issue. The guy who assisted us trusted his colleague that my passport will be processed and just collect in the next 5 working days. This Embassy seems like just smooth and easy…loving it 😍
Wednesday, 2nd of October – went back to the Greece embassy and collected my passport. Checked all the details, can you believe it?!? no single issue…..done!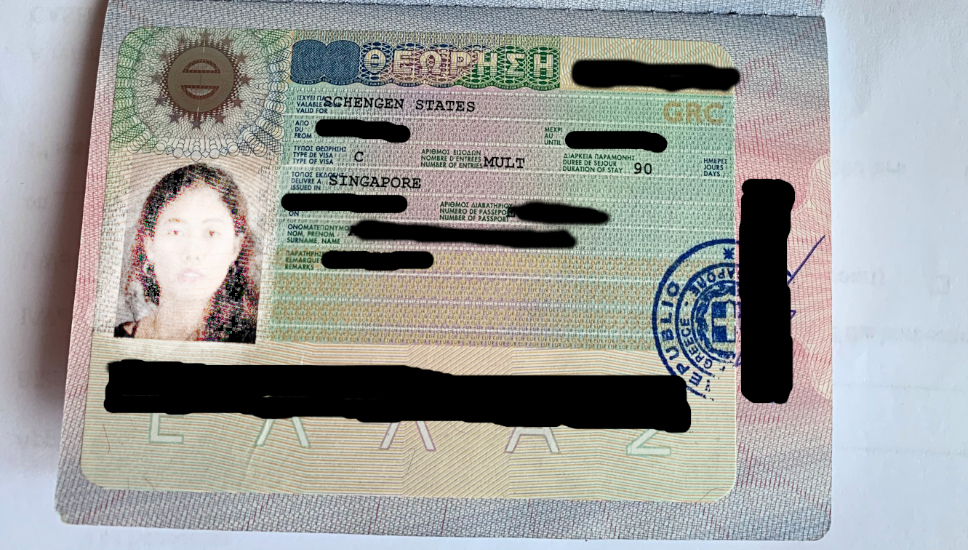 And finally, my Bulgaria and Schengen visa journey ended! Just one week before our trip.
Happy Ending 🤗
For more details on getting Schengen Visa thru Greece in Singapore and Bulgaria Visa, please refer below links:
MINISTRY OF FOREIGN AFFAIRS BULGARIA
EMBASSY OF GREECE IN SINGAPORE
Make sure to follow my social media accounts as well where I post my favorite traveling experiences 📷, my new music covers, and of course my cooking clips 🎙️
– Instagram, Pinterest, Facebook, Youtube, and Twitter
Photographs
All photos taken by me and only using my iPhone. Basic filter used and portrait mode – to enhance the quality of the subject.