Read Time:
10
minutes
I'm so thrilled to share with you the 5th episode of this segment, "Empower Your Life," where the aim is all about bringing positivity, aspirations, motivation, and encouragement towards your goals or dreams that you've wanted to pursue for a very long time.
With every guest I have, I hope to discuss as many relatable questions as possible to bring learning and great tips to all of us. Most importantly, to share with us what keeps them optimistic or positive. I call it the final highlight of every interview 😀.
So, who is the wonderful and strong woman behind this blooming tea company – Pétale Tea (Singapore)?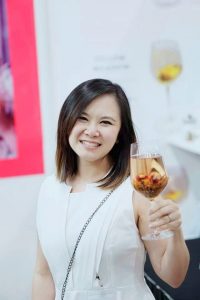 Her name is Rosemary; with many years of exposure in a highly entrepreneurial SME environment in Singapore, she got to pick up many skills needed to make a business work. Technical knowledge to manage various departments and interpersonal skills to connect and build relationships is crucial when running a new start-up business. Rosemary is thankful to have those years of experience learning from her mentor, his brand's brainchild. Rosemary is an entrepreneur who believes in pursuing her dreams that she made possible 1 year after her 1st child was born. She also hopes that through her brand, she will empower herself and others. She aims to be a role model and looking forward to inspiring more women to believe in and empower themselves.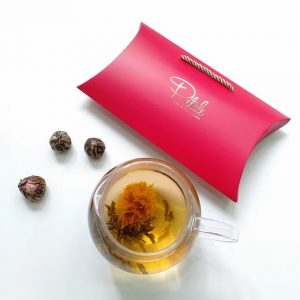 How did I get to know her? It all started on Instagram, caught my attention, and did some research. I was surprised how small the world can be that Rosemary and Grace Ng (Co-founder of Lenicc know each other, and I'm so thankful that she accepted my invitation to interview her and to share her story not only with me but also with all of you who are reading this and will be watching the zoom interview below.
>> my zoom interview with Grace Ng, A Sight So Beautiful with Lenicc
To get more inspired, let's get into the Zoom Interview – shall we? 😇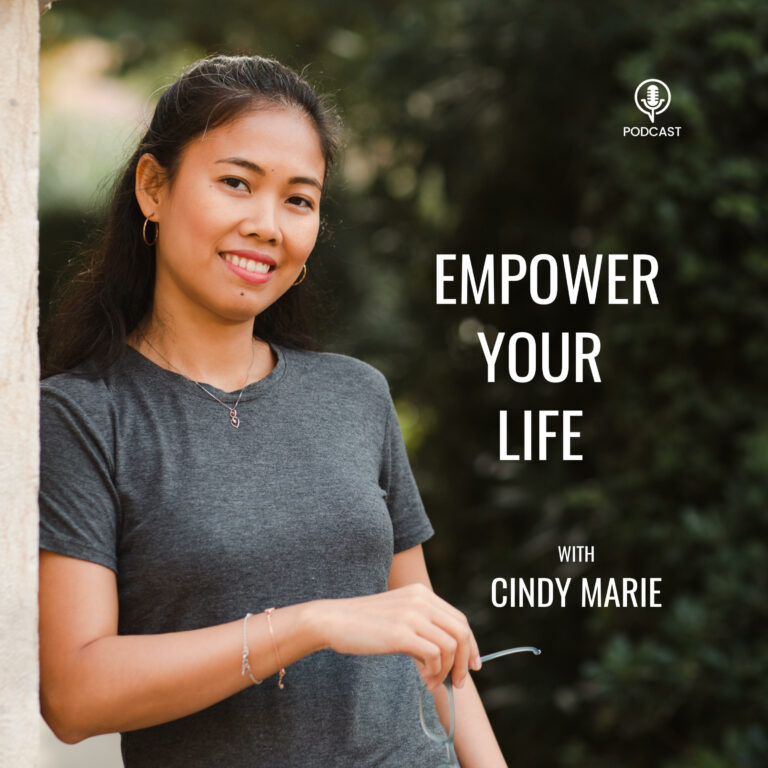 Empower Your Life with Cindy Marie
Empower Your Life Show's goal is to help you move forward to shine your full potential. In this show, Cindy Marie and guests share their unique stories about how everything started and share actionable tips, tricks, routines, mantras, and principles to bring out the greatness within you – with lots of fun and realness. From social businesses and career transitions to addressing failure and fear. To philanthropy and doing our part to make the world better than we found, here to inspire, makes you stronger and more confident, and create the business and life you deserve.
Let's Be Inspired with Rosemary Kwa
Slowly the beginning of more relaxed and getting used to with measure of COVID-19 and the beginning of Empower Your Life show. When you use social media in the right way, it will serve you powerfully – like how I come to know Rosemary Kwa, the powerful woman behind the Pétale Tea. Not only will you learn suggestions on what to consider before starting a business, but also how to be more resilient as an individual and parent in challenging times and how to keep yourself optimistic – that and more!
To connect with Rosemary, check out her blooming tea products, Pétale Tea, or to collaborate/partner:
Instagram: www.instagram.com/petaletea/
Pétale Tea Website: www.petaletea.com/
Facebook: www.facebook.com/PetaleSingapore
Website: www.cindymarie.net/
Instagram: www.instagram.com/cindymarieazur/
Facebook: www.facebook.com/CindyMarieAzur/
Youtube: www.youtube.com/cindymarieazur/
Linkedin: www.linkedin.com/in/cindymarieazur/
—
Send in a voice message: https://podcasters.spotify.com/pod/show/empoweryourlifecindymarie/message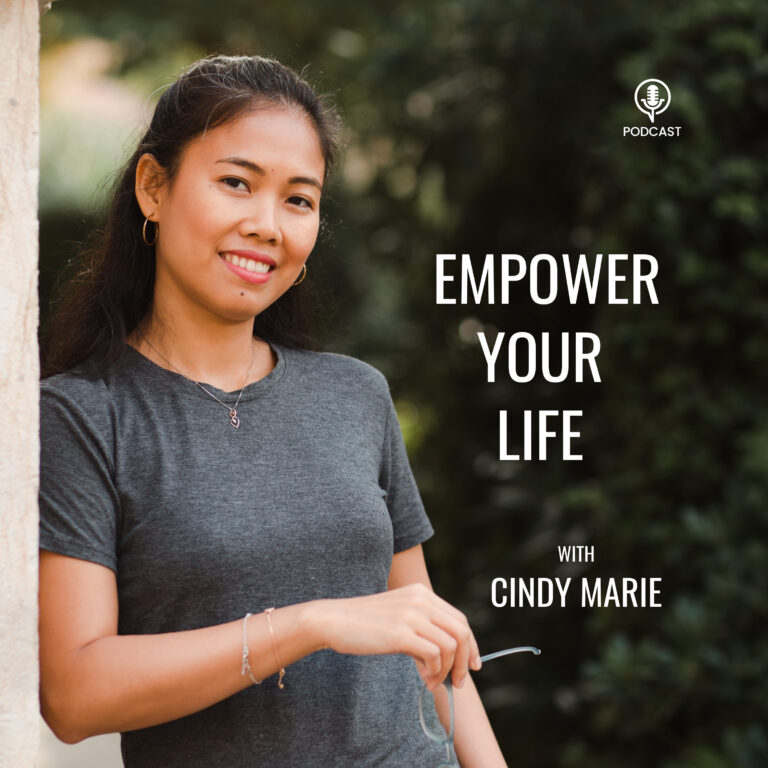 Here are the Key Takeaways from this Interview:
◽If not now, when? This is the first one-minute profound conversation with Rosemary about how her business started.

It's by having her son that pushed her to start the journey as an entrepreneur – as for the rest of us, let's start with 'why' we want to start from the first place, be firm with it, and have solid core values. Following your dreams can be scary (feeling scared is good 🙂), especially if it's outside the box of what most people follow. There can be a combination of yes and no, that kind of support or response you will get from everyone, including your loved ones, when you're about to follow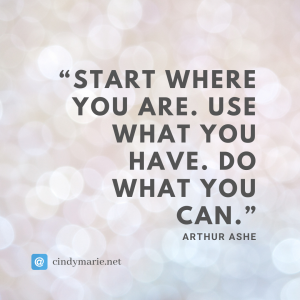 your dreams. And it's normal; we must understand how to separate constructive feedback from criticism. In my opinion, when we have that urge to pursue our dreams – we have to believe strongly that we can do it, and by believing it, we have to start a little step every time – because, without action and consistency, it's all just ideas, dreams will never come true. And when you don't start a small step, you will never know what opportunities await you. Rosemary also mentioned that even if it requires you stepping out of your comfort zone, which we all know can be tough, we must try.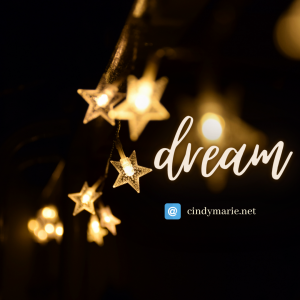 Stepping out of your comfort zone will always bring learning and mold you to become a better person, whether your dreams will succeed or not. What is magical about trying is that it will make your life more exciting and interesting, and one day will turn into a memorable experience to remember. So, it's never too late to focus on your DREAMS.
◽ Stepping Out of Your Comfort Zone
In the interview, when I asked her what approach or strategy she used to keep her business going, she mentioned that the major tool that helps her would be – Understanding and Using Social Media for her business.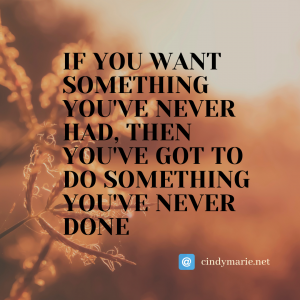 Because of the lockdown, she had to come up with another way to keep her business going, and she stepped out of her comfort zone.
It was very challenging for someone like her who has 0 knowledge and interest in using social media. She enforced herself to understand how social media works (refer to the Zoom Interview). In the end, she managed to boost her online sales; organic followers started to increase, and she had sponsored posts with the government's grant.
I've learned that creating a new habit, or routine, or even upgrading your identity – requires getting out of your comfort zone.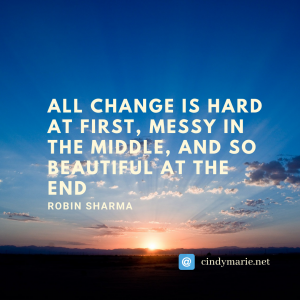 We all know that we must change or modify our approach if we want a different result, whether in a relationship, professional or personal matter. We can only make this approach if we know 'why' we want to change something and understand how important our results are. Then, that will help you to keep moving and progressing toward your goals.

◽Parenting In A Pandemic
As a working mom like Rosemary, it's significant that every family member understands the house rule or set-up change during this pandemic period – that includes her son. She learned that you don't tell your kids that you need to go out and work to make money. Instead, explaining that it's her life and that her son will have his own life, too, when he's ready. And by the end of the day, they are all still coming back together. She's already building her son to be resilient at an early age.
I thought it was an excellent parenting tip though I myself, not a parent yet, see the benefits for both parties. I believe the earlier you allow your kids to understand the real world, the better. The kids will build their inner strength and confidence and even manage challenging situations in the long run.
Tips to Keep Business on Going During COVID19
◽Boost Your Digital Skills
COVID19 has taught us many things, one of which is to keep up-to-date with Digital skills. Suddenly, whatever we know before is no longer as up-to-date as now—the norm of a never-ending technology journey.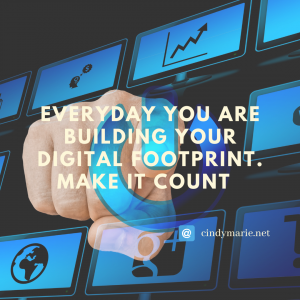 It can be overwhelming to us with all the digital platforms available, especially for someone who is not tech-savvy. Thankfully, also with the help of technology, everything seems so accessible. Everything seems possible to achieve. The key is searching or, we always say, 'Google it.'
For me, how I keep improving my website is also with the help of free tools available out there that you can download. Certainly, I'm not an expert, but I keep on learning and practicing – that's how we grow anyway 😇. Use your digital skills in the right way for the right thing.

◽Positive Thinking and the Right Mindset
In these challenging times, we must train ourselves with a positive attitude and the right mindset. For someone like Rosemary, who already built a super positive attitude and the right mindset, it helps her easily focus on what can be beneficial and improve her business during the pandemic.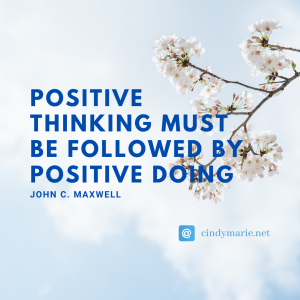 Let's repetitively feed our minds with positive thoughts, always on the look for better solutions. While we're always on the move, never forget that it's okay to pause for a moment, whether for business or personal matters. I thought to share with you one of my daily mantras – practicing Gratitude; this will position us to recognize or remind us how grateful we are, how far we've come, and the list can go on. This practice will not only decrease your anxiety; it will boost your confidence and inner strength and, therefore, give you more clarity on what you need to focus on.
'Never Say Die, Nothing is Impossible' ~ Rosemary

◽The Power of Believing In Others
~I believe that we should always believe in another person. Groom them, and teach them so that, in return, they're able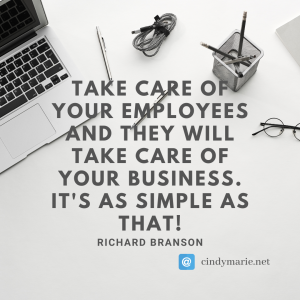 to help your business. ~ Rosemary.
As a leader of your business, believing in your people, expressing that belief, and investing time to groom or train them – play a huge role in building a good relationship with your staff and unlocking their potential. Focusing on your staff growth will benefit your customers and the business.
This doesn't only work professionally or on the business side; it also works for personal matters. When someone takes a different path than the rest, you fully believe in his/her abilities. The friendship is growing, and you will inspire one another with the different journeys you're both taking.

Good Read >>> Want Better Business Results? Involve Your Employees
Things to Consider Before Starting a Business
◽Having A Mentor
Like Rosemary, who was mentored for many years, learned many important skills in a start-up business. It helped her build a benchmark that she can look up to whenever she's in a challenging situation.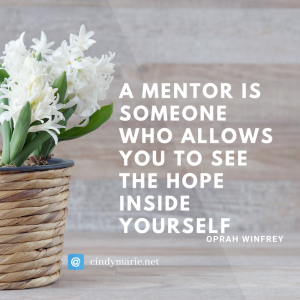 Thus, having a mentor is good when thinking about starting a business. Research and survey prove that having a mentor is important to success.
Though I don't have a mentor right now who guides me with my website and other technical work, I recall having someone who guided me personally and professionally back in the Philippines to Singapore. She has been a big influence and part of who I am today. And like Rosemary, my mentor became my closest friend; she's my best friend and still is 💖 .
It's having the person who's been there, done that, and has seen it all. They will share the right way to do or the right things to do based on their experiences. It's great to have that person that you can rely on, not only guiding you to grow.

I found this article useful for additional info:
Why Every Entrepreneur Needs a Business Mentor

◽Seek Understanding from Partners and Family Members
When you decide to pursue your goals or dreams, it's not about seeking permission from your partner, family, and friends. Instead, we're seeking understanding from them. For example, how Rosemary shared her story when she was seeking support and understanding from her husband that there would be times she would be away during the weekends for her work. And she needs her husband's understanding to look after their son and be there for him.
Having the support and understanding from the people close to you is very important; it keeps you motivated, encouraged, and focused on pursuing your goals or dreams.
Like in my case, with my husband's full support and understanding – I am inspired, focused, and motivated doing this blog and zoom interview.
On the other hand, if we didn't get the support or understanding from the people close to us, it boils down to how hungry we are to chase our aspirations, Rosemary added. And this brings us to the next point –

◽Connect or Surround Yourself with Like-Minded People
We hear this or read this everywhere, especially when we're about to make or make some changes in our lives.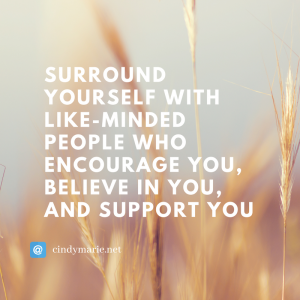 In fact, apart from Rosemary, most of them shared the importance of surrounding themselves with like-minded people in my previous interviews. You call it gang, tribe, squad, or community – the intention of being part of like-minded people is to keep yourself aligned with your goals. To feel belong, be safe, keep motivated, and be surrounded by people you can lean on when things bad happen, especially if you don't have full support or understanding from people closest to you.
Who we choose to be surrounded with is a vital decision we make in life, whether professional or personal. These people have a strong influence or impact on our lives. When thinking about starting a business, it's important to build a relationship with people who are venturing into the same journey or with entrepreneurs who practice the same values. This way, you will inspire one another to stay focused, motivated, and keep going. When we spend time with like-minded people, we begin to feel other people's enthusiasm, and vice versa. And in the end, you both feel pumped and ready for the next move.
How To Keep Yourself Optimistic?
I think I don't really have much time to have negative thoughts. When you're productive or trying to be productive, you don't really have time to entertain negative thoughts or anything that doesn't make you move forward. You can only think of thoughts that can bring you to the next stage of your life, ~Rosemary.
Reduce Your Worries
One of the things that Rosemary shared about keeping optimistic was not allowing her negative thoughts to bury her. Worries – are considered one of the most difficult destructions you can ignore. I still experience this once in a while, but I'm handling it quite well now with the help of the following:

◽Talk It Out – I feel relief when I share my thoughts and concerns with my husband because it gives me the support and understanding I need. Sharing your thoughts and concerns with the people you trust is a great source of support, providing you comfort, understanding, and perhaps valuable advice you need from a different perspective.

◽Journal It – when I have some negative thoughts, I will also write them down. It is beneficial, especially if you don't know how to express yourself or have someone to share it with. It's a powerful tool or a way to communicate with your inner self. You have all the freedom to express how you feel, and you can focus on addressing it.

◽Meditate – I find it very helpful when I feel like I'm having a big fight with my mind. It's really from the breathing techniques that allow your body to feel calm and relaxed. It helps you to let go of things that something beyond your control. And the more you practice meditation, the better you can handle negative thoughts.
To learn more about Meditation, you can read this helpful article: How to Meditate with Anxiety.

Now, all these 3 things may or may not work for you, and it's totally normal. What's important is that you must figure out what works best for you and keep practicing that 😀.
Focus on Solutions
Rosemary has shared that it's important to focus on the solutions rather than negative thoughts or be emotional when facing some challenges.
As a solution-based or solution-oriented person, I couldn't agree more with that; this is just something I call 'auto response' when there's a problem 😊. If you focus on the problem, negative thoughts can overtake you instantly. Switching our mindset to the solution, we actively engage ourselves to resolve the issue.
Now, words are easier than done; it all starts with training ourselves slowly until we get there. I think self-awareness is one of the first key factors to get there because it will tap your senses, help you understand what works for you and what's not, and build all these battle-proof traits to focus on what's important to not.

Acceptance
The act of acknowledging something or someone.
We are all different, we are all unique, and we all deal with different things in different ways. As Rosemary said, there's no perfect solution, and there would be no perfect way of doing certain things. What's important is to come out with the best way for everyone. And accepting that everyone is different.

Well, acceptance doesn't mean you can't work on changing things or accepting that it's going to be that way forever. It only means that you acknowledge that something is beyond your control at that moment. But that doesn't mean you can't change it tomorrow or the situation won't change.
By the end of the day, when you acknowledge it – you're allowing yourself to focus on what you can control not.
That's it! Another interesting, learning, and inspiring interview this interview with Rosemary. I hope you find it inspiring, too; feel free to leave a comment, and I would love to read it.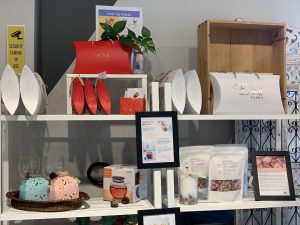 To see more blooming tea products and to order, please visit their website: Pétale Tea. You can also find them on Instagram: Pétale Tea and Facebook: Pétale Singapore. If you're Singapore-based, you can find their products at The Green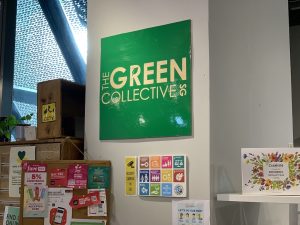 Collective Singapore.
The Green Collective SG
Funan Mall #02-18, 107 North Bridge Road
Singapore, 179105
Do follow and subscribe to show our support for small businesses like hers.
DISCOUNT CODE: CINDYMARIE15 (15% OFF) – You can use my discount code to purchase on their website and in the Green Collective SG; this is with a good cause for a non-profit project that I'm supporting in Medellin, Colombia supporting low-income families with children with cancer.
You can check their website to make a direct donation as well Amizón – Amigo de Corazón. Please do take note that it's in Spanish, so you can translate by using Google Translate. Check my blog post and Zoom Interview with the founders >> Amizón – Built With A Lot of Love
If you know any solopreneur/entrepreneur who newly started their business with a great story behind it, share the same values, and will be a great addition to this segment. Let's connect. 😀
Stay safe, stay kind, share love, be kind, and focus on the positive side, and until next time!💖💖💖
Photographs
Video with the use of Zoom. Primary filter used and portrait mode thru iPhone – to enhance the quality of the subject. The majority of the photos and videos are owned by Cindy Marie and Pétale Tea
DISCLAIMER: All rights reserved to the owner of other photos (Tool Photos)—no copyright infringement intended in this article.