Read Time:
6
minutes
One of the things that always reminds me of Vietnam is either their famous strong local coffee or Pho (a Vietnamese noodle soup) 😋. Oh I almost forgot – their infamous motorbikes 😅✌️😅
Hanoi has also this authentic to offer about Vietnam – from culture, history and of course, the local people. And if you're on a budget trip, don't worry plenty of budget airlines with regular flights' available and Hanoi won't disappoint you either 😎
In my case, I went to Hanoi mainly to sort out my Bulgaria visa (check out MY JOURNEY ON APPLYING VISA FOR GREECE & BULGARIA) therefore, it's on our favor as well to explore! It's not the first time for my girlfriend in Hanoi, so she helped me come up with places where we can easily visit.
And here's what we did in Hanoi for 48 hours. Make sure to check out the video at the bottom too 😍
DAY 1
I came to understand that local people mostly would have coffee/tea and Pho as their breakfast. Luckily my friend and I got our free breakfast for that day within the apartment that we stayed in.

Now, if you don't have a free breakfast like ours. Don't worry there are plenty of places that you can go to depending on your location. If you happened to be nearby somewhere Nui Truc Street/Lancaster area – you can go to Pho Bo Gia Truyen, I thought that the Pho there much rich in flavor and definitely more meat.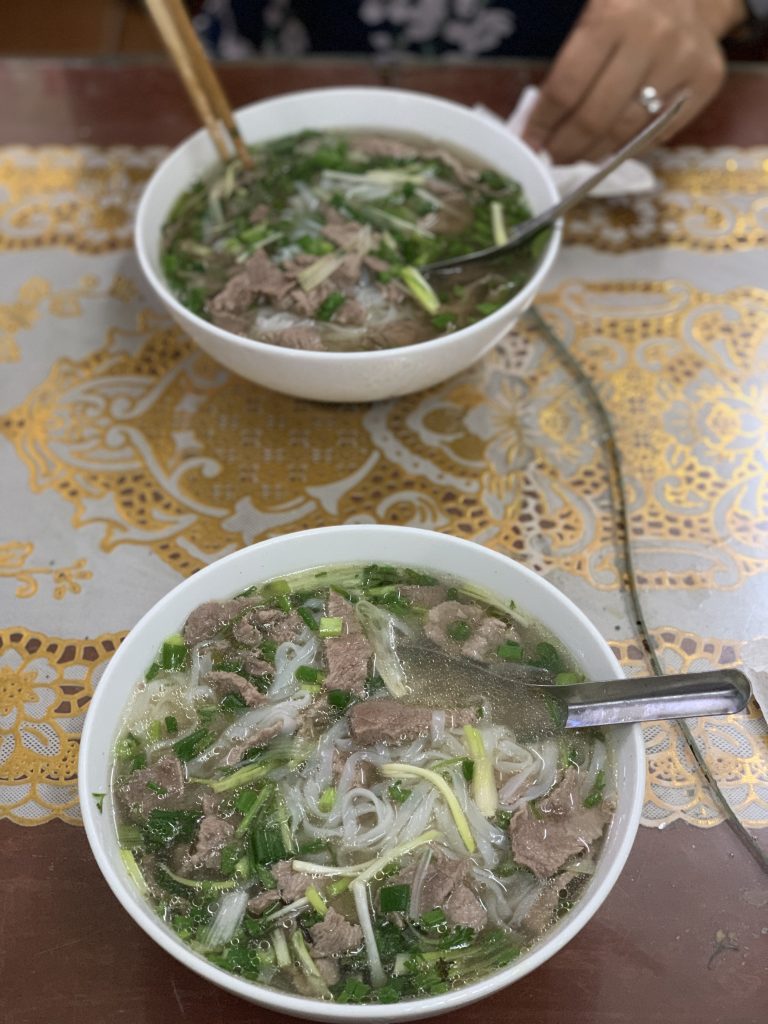 We decided to grab a coffee first since the Embassy still closed, and so we visit this cafe – the owner just so sweet and nice. Loved their local coffee as well – Cafe Thành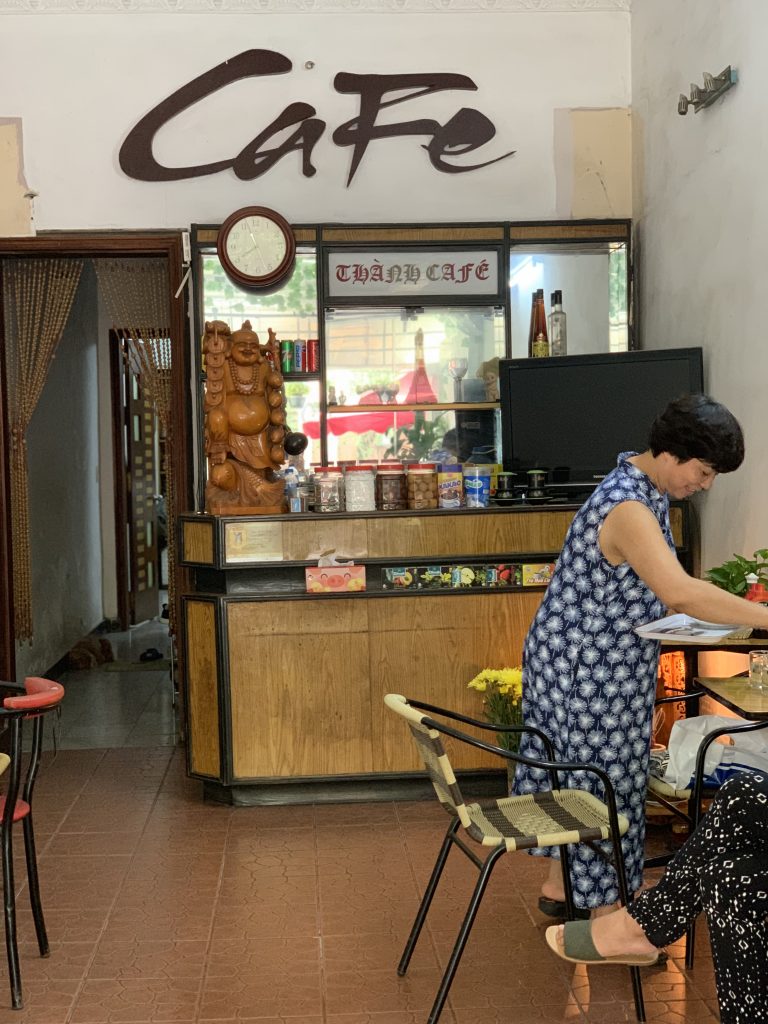 Breakfast, coffee, and tasks ✓✓✓
Now, it's time to explore 😎
Here the first places we went to since it's within the same location. Literally, walking distance…
Museum of President Ho Chi Minh – Vietnamese hero of national liberation and a great man of culture. We didn't go inside due to time constraints.
One of Vietnam's most iconic temples. We just roam around within the area but didn't go inside the temple. They have some small shops nearby selling some snacks and drinks.
Serves as the resting place of Vietnamese Revolutionary leader & President Ho Chi Minh. You will see there are plenty of locals visiting this place, not only as a tourist spot but also sign of respect to their former leader.
The largest square in Vietnam, it is the historical destination where president Ho Chi Minh read the Proclamation of Independence of the Democratic Republic of Vietnam on September 2, 1945. Within this area, you can see the Mausoleum and close to the National Assembly.
President Ho Chi Minh's Stilt House is a must-visit place. Unfortunately, when we came there it's still close and due to time constraints – we decided to give it a pass and just take photos from the outside view. But if you have the time, definitely have a visit. Pretty sure it's beautiful inside and so many things to learn.
Now, already half the day – just good timing for lunch 😋
Where to go?!?! It's time to go to the Old Quarter
I would call it a maze Old Quarter – if you don't know this place, you literally can get lost. Plenty of interesting things you would see from local vendors, cathedral, shops, restaurants, cafes and wet markets. I think your eyes would just turn big as how busy, huge and crowded this area can be…The place that we went for lunch, unfortunately, wasn't satisfying, so not worth to share 👎
Tips:
🔘If you're taking a normal cab/taxi, better make sure to know the exact fare or do proper research so you won't get cheated by the local taxi driver. Their meter runs as fast as Flash, so better be careful especially if they know that you're tourist(s).
🔘Looks can be deceiving…Don't get too attracted by the looks of the cafe or restaurant, coz it won't mean that they have the quality of food/drinks. Or vice versa, looking sketchy or dirty – doesn't mean that they don't offer great and delicious food. Always check (if you have roaming data) the reviews from Tripadvisor or GoogleMaps. The easier way, follow where normally locals go and I'm pretty sure they know where the most delicious/tasty food and drinks to go to and more affordable price.
Maybe, Hanoi's mini Notre-Dame Cathedral 😄
It's about a 9-minute walk from the Old Quarter central area. Representing the French-colonial architecture.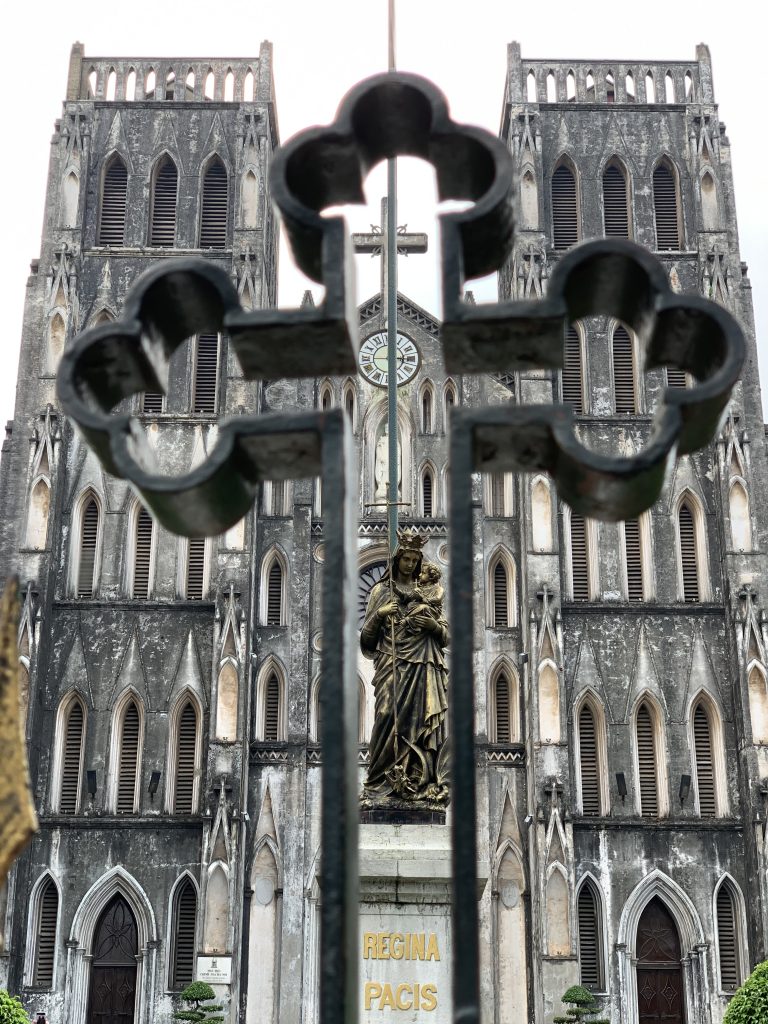 It's where locals and some tourists meeting point or just simply a place to have a peaceful and quiet time while having a good view of the lake. In this area, you'll also see the Pagoda sitting in the center, walking distance to Ngoc Son Temple and Statue of Ly Thai To.
It's time for COFFEE BREAK ☕️!!!
Since we reached Hanoi's Train Street early, we decided to have a coffee somewhere before we make a move closer to watch a train speeding 😊. We went to Railway Fast Food Cafe and ordered local coffee for me and an avocado smoothie for my girlfriend. It's really delicious smoothie and strong coffee but can be a bit pricey since it's a tourist area. Very refreshing…
One must-see in Hanoi; watching train speeding and variety of cafes to offer. But as of October this year, this place is no longer open for tourists due to safety reasons. Will they open this for tourists to visit again?!? Not sure, maybe they will come up with more secured and strict policies that will allow not only tourists to visit this place but also for locals who have business there to keep it going…
We decided to maximize our night within the Old Quarter area – and this time to visit Night Market. It usually opens from 7pm onwards every Fridays, Saturdays, and Sundays. You can see plenty of roadside stalls and local food vendors that make this place crowded with locals and tourists. Fun times begin…
And to end the night – nothing beats massage! It was a challenge for us finding the location in the beginning because first, it's within the Old Quarter area – so you can imagine how crowded the place can be and also we're scared that we might miss it and by the time we reached there it's already closed. But gladly managed to book and enjoy the massage from skillful visual impaired therapists. It was a long day but very productive one 😄
Tips:
🔘Do not just take Grab/Uber passing by Old Quarter as they will quote you a very ridiculous price. If you can, book your cab first.
OR
🔘Go to the hotel near you and ask for help to book you a cab or help you to locate the place where you're about to go. And take this chance to ask politely if you can use their wifi so you can check places accordingly (You might have a weak signal connection due to your location even though you're on data roaming).
DAY 2

Did a proper check-out, left our stuff at the reception. So we can still roam around and come back before heading back to the airport. We decided to start first looking for a cafe that's selling traditional or local coffee beans.
▪️Third Wave Roastery (3RD Wave Roastery) – Cafe
If you're a coffee addict like me, it's a must to find a good place to have coffee or to buy their traditional coffee beans. This place has one of the highest ratings from GoogleMaps and Tripadvisor and just happened to be near us. So, why not!?! Unfortunately, they don't sell a variety of coffee beans. We just ended up having coffee and a banana smoothie for my girlfriend. Not only they have a great taste of the coffee and banana smoothie. But they also have great ambiance, staff, and reasonable prices.
▪️Bun Cha Restaurant – 74 Hang Quat "The Alley"
Want to have authentic Bun Cha?!? Bun Cha is a Vietnamese dish of grilled pork and noodle. It is served with grilled fatty pork (chả) over a plate of white rice noodles (bún) and herbs with a side dish of dipping sauce. I would say this is the best one so far…Again, don't be deceived by its location😉. And you have to check your time carefully when visiting this place as they are only open for a short period of time. Opens at 1030am till 2 pm every Monday to Sunday. Did I say it's a great value for the price? Well, yes it is! 😁
Before we go to our final and last place to see. Also just to get our food digested first, we decided to grab drinks somewhere nearby and just to cool down since we had our lunch in an open and hot area. Great to get some refreshing drinks in an indoor cafe 😂
Never leave the place without having a massage again!😁 And this is definitely another gem place and very good value for Massage service. Very relaxing place the moment you entered, they will offer you hot tea and cold drinks, heaven! I guess it's quite normed in Hanoi to have visual impaired therapists as well. No complaints, I mean they're really good.
And that sums up my: How To Spend 48 hours in Hanoi 😎😎😎
Make sure to follow my social media accounts as well where I post my favorite traveling experiences 📷, my new music covers, and of course my cooking clips 🎙️
– Instagram, Pinterest, Facebook, Youtube, and Twitter
Photographs
All photos taken by me and only using my iPhone. No filter, only some I used portrait mode – to enhance the quality of the subject.