Read Time:
3
minutes
This Energy in You is the Essence of All the Goodness – TRUST IT

Maryam Nazemi
To be able to win every battle in your life – is to KNOW WHO TRULY YOU ARE. And yet, many of us still refuse to believe so and take action on it. That is why I'm super excited about this new episode; I have the opportunity to dive in with Maryam Nazemi her story and to share with you the importance of knowing WHO YOU ARE.
Maryam Nazemi is a Mindfulness Meditation Facilitator and Coach; she comes to work with expertise in mentoring and supporting seniors, new immigrants, and youth.
Maryam teaches skills, practices, and daily lessons that give individuals the ability to connect
with their true strength, potential, and resiliency, allowing them to overcome challenges with
awareness and compassion.
This episode is another eye-opener for many of us on how powerful it can be to recognize the Power Of Knowing Who We Are, the power of giving ourselves permission to listen within, surrender, and let that inner power guide us, the highest power to guide us. And trust me, I know it's deep work – it's all worth it…
Watch/Listen NOW to Learn:
How Life Challenges testing YOU that LEAD to Awaken and Transform You
The Body is Sending a Signal to What You're Meant to Do and Be
The Power of Self Awareness
Curiosity + Intense Work = Light of Awareness
Letting Go
You are NOT YOUR THOUGHTS
You Always Have a CHOICE
Dive into WHO we ARE and WHO we ARE NOT
The Importance and Power of Being in the Present Moment
Have TRUST and FAITH
You are Your Own Great/Best Friend
We are BIGGER than we think we are
Practice of Grace, Gratitude, and Reverence
The More You Know Yourself, the Better You Can Serve Others
Practice (more) Mindfulness
Integrating Self Compassion
Life is About Experience
Live in the Present Moment with No Judgement
"All of our experiences offer us opportunities to practice mindful conscious choices."

Maryam Nazemi
If you want to live in the flow of your power within – this episode is for you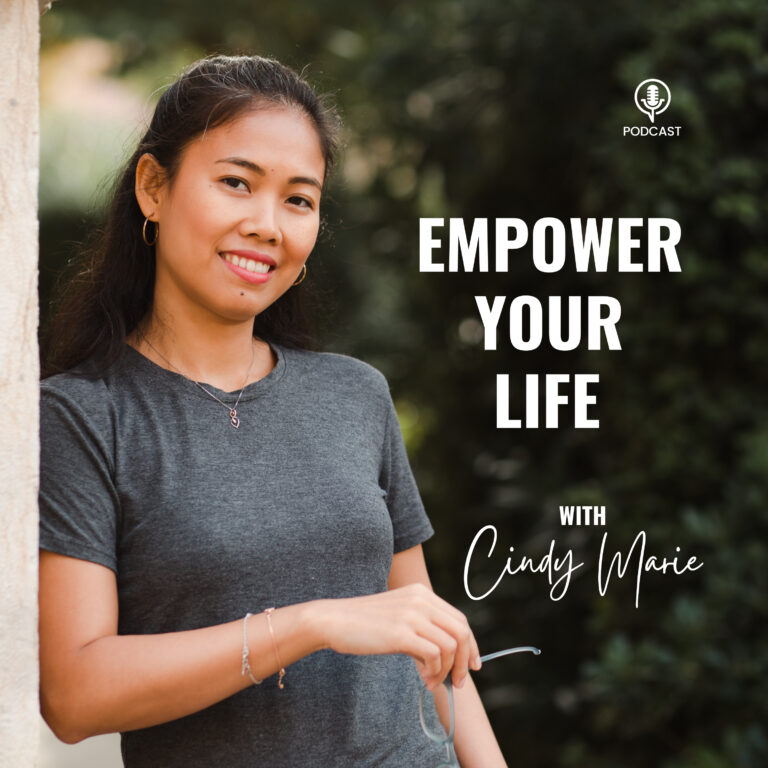 Empower Your Life with Cindy Marie
Empower Your Life Show's goal is to help you move forward consistently to shine your full potential. In this show, Cindy Marie and guests share their unique stories about how everything started & share actionable tools & methods to bring out the greatness within you – with lots of fun & realness, from social businesses & career transitions to addressing failure and fear. To philanthropy and doing our part to make the world better than we found, here to inspire makes you stronger, more confident, resilient, optimistic & authentic while creating or growing your business and the life you deserve. Support this podcast: https://podcasters.spotify.com/pod/show/empoweryourlifecindymarie/support
WHO AM I? The Truth of Who I AM with Maryam Nazemi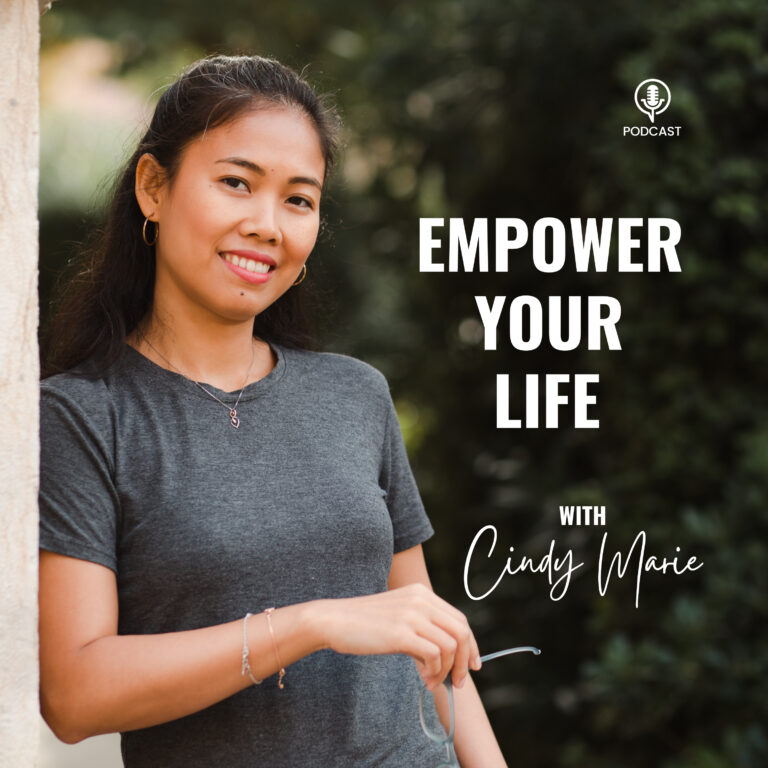 Time Stamps:
02:45 Story that Maryam DIDN'T KNOW helped her to Awaken The True Self
23:14 Why It's Vital To Know Ourselves Better?
43:41 Practice(s) or Tool(s) that Everyone Can Try at their Own Time to Know Themselves Better
48:38 Way to Respond with Procrastination as Part of Knowing Self Better
01:01:44 How Maryam Keeps Herself Optimistic?
01:09:29 Where to Connect, Reach, Find Maryam Nazemi?
01:14:11 Powerful Message from Maryam Nazemi to YOU
DEEP THINKING:
What situation are you constantly experiencing and yet choosing to avoid? It's time to sit down and listen to the pattern(s) where the voice within is there to help and guide you. Perhaps you're going against your core values — to your authentic you?

When you provide a quiet space, moment, and time to yourself, for yourself – you will find the answer within you. When you do so, give yourself a space of love, nurturing, empathy, and compassion – no judgment.

And remember, if it doesn't happen on the first attempt – don't quickly give up. Allow yourself to adjust, especially if it's something new for you – it may take time. Be patient, trust it, believe it, and have faith. It may be uncomfortable in the beginning, but that's totally normal – again, don't judge yourself.

When you know who you are, several great things will happen.
Remember, you deserve to become the person you're meant to be and have abundance and prosperity in life. Keep moving forward; you've got this!
– Be Unstoppable –


Have more questions or queries? Let's Connect

Interested in Exploring and Experiencing Coaching?
I've got you covered 45mins on ME – Let's Chat