Read Time:
2
minutes
As adults, do you think we're playing a good role with our young generations or future leaders in accessing the life they deserve?
Would you agree that things in life are becoming more complex and noisy nowadays? Everything is soo accessible in our Digital World that it also causes us to feel isolated, alone, stuck, lost, and the list can go on. And you think there could be tools out there that can help you, your kids (parent), and many of us to implement that can bring us closer to success (whatever that means to you)?
Coach T (Antwaun Thompson) – has dedicated over 35 years to coaching and mentoring young men and women to improve their athletic skills, personal growth, and personal relationship skills. In this episode, we cover some important conversations inspired by his book "The S.E.A. of Success: The Ultimate Guide To Success: For Preteens and Teens, which is thought-provoking and very relevant in our society. And how this S.E.A. is key to success.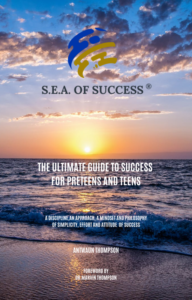 In today's Empower Your Life show, you'll learn:
Being Family is determined more by behavior than by blood
Not Every Adult Is a Good Role Model
How Simplicity, Effort, and Attitude Contribute to Your Success
The S.E.A. of Communication to Success
Learn More to LISTEN than TALK
Parents and Kids' Relationship with Social Media/Digital World
Parents Live Out Dreams Through Their Children
Empowering Kids to Express their own Voices
Handle Situation When Kids having Fear to Speak Up with Parents
Happiness, satisfaction, and contentment come from within, inside YOU
Little Things in Life that Make the Biggest Difference
Know Your 'WHY'
Stay Curious
Kids Care For You (Parents & Adults) More Than You Think
You Are Powerful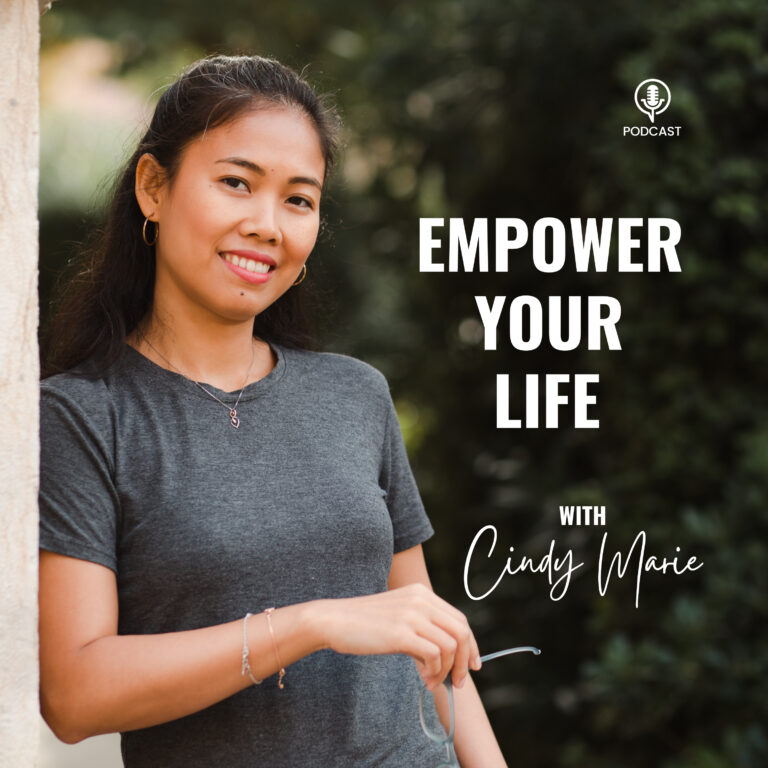 Empower Your Life with Cindy Marie
The S.E.A. of Success with Coach T (Antwaun Thompson)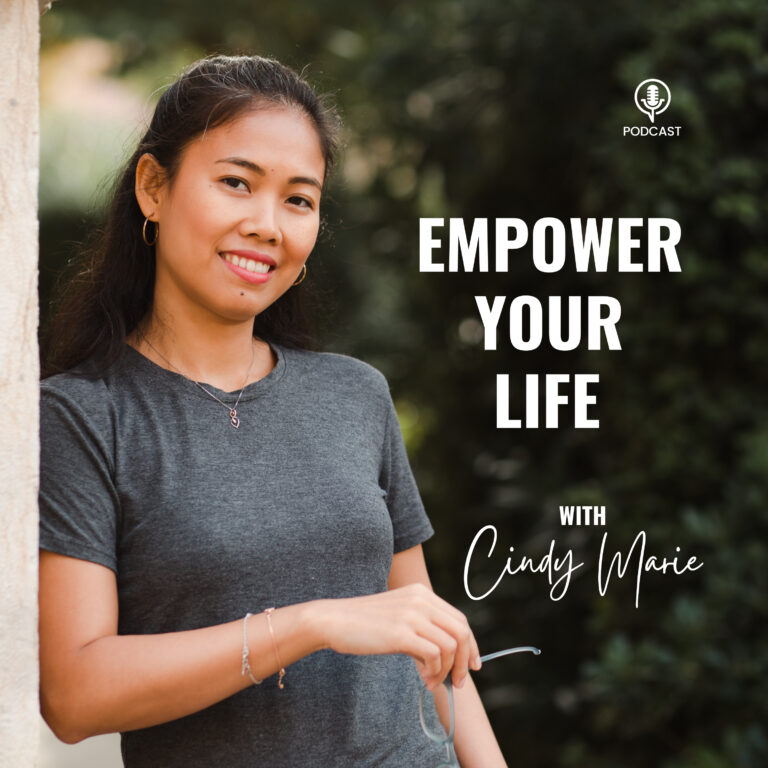 If you want to play a part to contribute having our society better and live your life with meaning and purpose — watch this video
TIME STAMPS:
02: 32 – 06:50 >>>Story of Antwaun Thompson a.k.a. Coach T
07:52 – 16:29 >>>What is the S.E.A. of Success, and how does Communication influence Success?
16:29 – 20:36 >>>Role of Parents in Giving Kids Access to Social Media
20:36 – 24:33 >>>Does the Activity that Parents enroll their Kids in mainly from the unfinished business of their lives, also relate to judgment and comparison?
24:33 – 27:50 >>>Suggestions when Kids are underperforming at school due to the challenges with parents and unable to voice out to the parents because of fear.
27:50 – 34:37 >>>Ways to Start Practicing The S.E.A. of Success
34:37 – 40:17 >>>How Do You Keep Yourself Optimistic?
40:17 – 42:30>>>Where to Find and Connect with Coach T?
42:30 – 44:25 >>>BONUS QUESTION!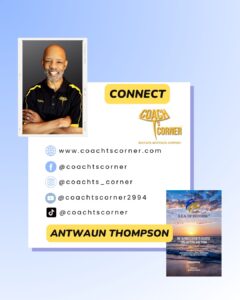 DEEP THINKING:
I love this episode as Antwaun, and I discussed the guidance we can share with young generations and how we can empower our lives while we're here.
I appreciate you taking the time to listen to or watch this episode!
• As an adult, what can we learn from our young generations?
• Pre-teens and Teens/ Young Generations, how can we support you more to Empower Your lives?
• How do we adults and young generations support one another during this challenging time?

Coach T (Antwaun) and I would love to hear your comments and thoughts on this episode.
No matter how big or small you want to achieve, take action now, use everything you learned from this episode, and keep going for your goals. Take small steps every day. BELIEVE!
– Be Unstoppable –

Have more questions or queries? Let's Connect
Interested in Exploring and Experiencing Coaching?
I've got you covered 45mins on ME – Let's Chat