Read Time:
3
minutes
If one to 10% of humanity begins to shift in that way. A 100% of humanity will shift in that way. Because we're all interconnected.

Michael Rosenbaum
Our next guest is Michael Rosenbaum, spiritual teacher, advanced Hypnotherapist, regression, and past-life regression therapist. Meditation teacher for over 20 years and over 3,000 hours of training to be his best at what he does—helping people with a wide variety of problems, including relationship struggles, sleep problems, negative self-talk, stress reduction, traumas, weight issues, complimentary medicine to help people through illnesses, fear of flying and other phobias, and spiritual training.
Today on Empower Your Life Show, he'll share with you the importance of Spiritual Discovery, and how you can connect and deepen it to yourself slowly, gently, and progressively. So you can create and tap into your Higher Self and slowly feel the ease, peace, and optimism in your life too.
We cover Michael's story and the synergy of how his spiritual journey started to awaken. At the same time, he was the director of an advertising company and finally felt a sense of alignment with his main calling or purpose in life.
He shared wisdom and hope to help you shift and transform your life. You'll learn:
The Power of Meditation
Be Open and Curious
Always OPEN for Learning
Be a Lifelong Learner
Invest in Growing and Knowing Your Purpose
Trust the Process, Receive, Accept, Do, and Interact
Share Your Ideas to Make It Happen
Pay Attention closely to the signs leading to your Life Purpose
Consciousness
We are ALL Interconnected
Role of Spirituality in Life
We're in the stage of Discovering Who We Truly Are
Inner Compass
Choosing and Focusing on what SERVES you
Connect or Surround Yourself with People support your Transformation
In Higher Self – there's no Competition
Practice 2% that works for you to Deepen your Spiritual Connection
Experiment Positive Pressure
Practice Self-Care
Keep Yourself Positive and Uplifted
Surround Yourself with Like-Minded People
Help People Help Themselves
Seek Help for Support
Be Intentional with What Do You Want to Achieve in Life
The Higher the Energy, the Higher Consciousness
Empower Your Life with Cindy Marie
Empower Your Life Show's goal is to help you move forward consistently to shine your full potential. In this show, Cindy Marie and guests share their unique stories about how everything started & share actionable tools & methods to bring out the greatness within you – with lots of fun & realness, from social businesses & career transitions to addressing failure and fear. To philanthropy and doing our part to make the world better than we found, here to inspire makes you stronger, more confident, resilient, optimistic & authentic while creating or growing your business and the life you deserve. Support this podcast: https://podcasters.spotify.com/pod/show/empoweryourlifecindymarie/support
Tapping Into Your Higher Self with Michael Rosenbaum
TIME STAMPS:
01: 37 – 29:31 >>>Story of Michael Rosenbaum Tapping to Higher Self
29:31 – 40:25 >>>Why is A Spiritual Discovery so Vital?
40:25 – 48:24 >>>How Can We Understand More the Shift to Higher Consciousness?
48:24 – 01:00:18 >>>Tiny Suggestions to Deepen the Spiritual Connection Slowly
01:00:18 – 01:14:52 >>>How To Keep Yourself Optimistic?
01:14:52 – 01:21:10>>>Where to Find and Connect with Michael Rosenbaum?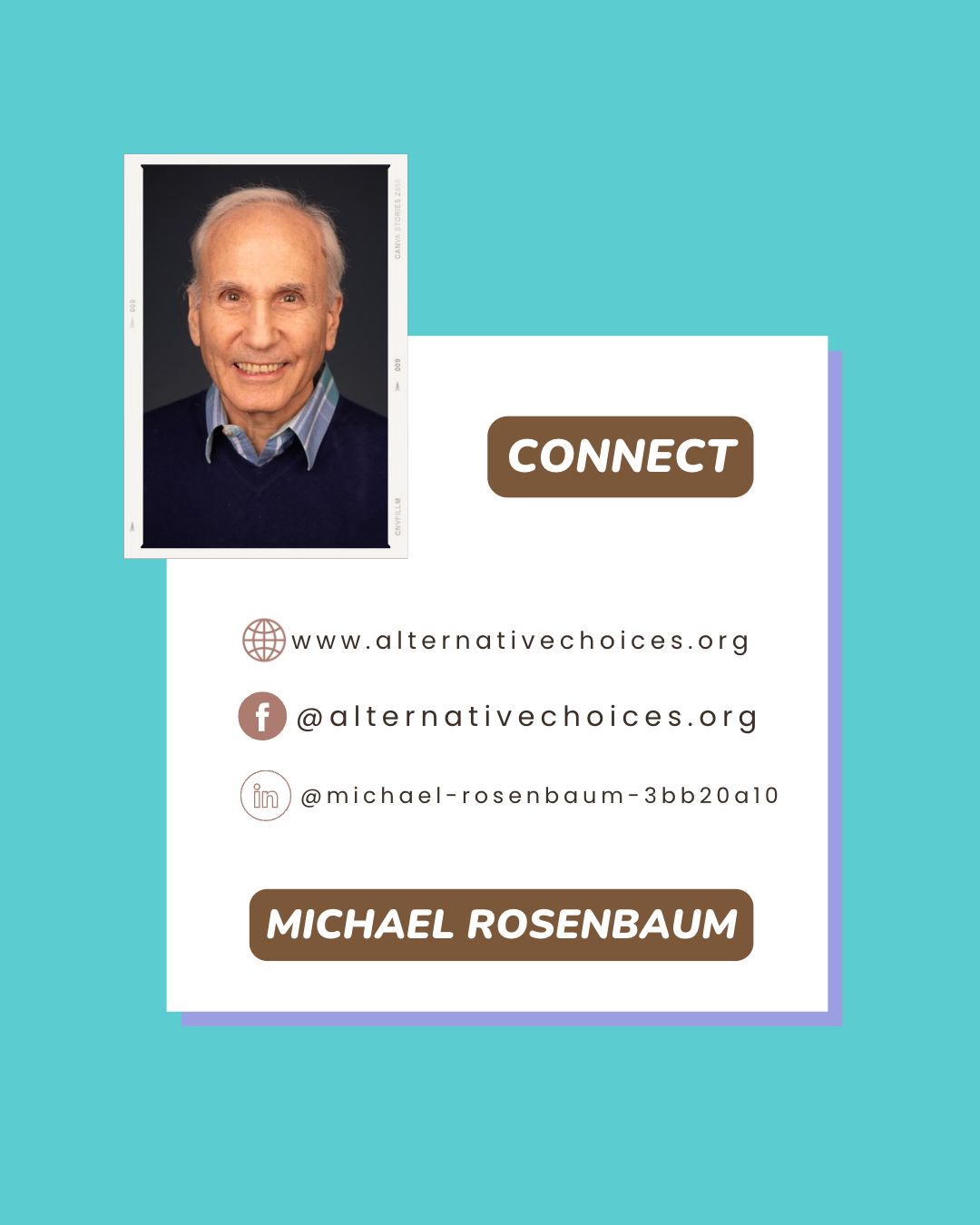 DEEP THINKING:
Michael and I are curious to know what would be your 2% practice or point of action that you're willing, open, ready, and committed to experimenting or exploring so that you, too, can slowly experience feeling calm, optimistic, and empowered to face challenges. Drop your 2% action(s) in the comment below.
If you wish to join Michael's Group Meditation:
Time: Every week – alternating between Monday 8:30pm- 9:30pm est and Sunday 11am- noon est.
Zoom: Michael Rosenbaum Group Meditation
Meeting ID: 978 2065 9046
Passcode: 660541
Dial by your location: +1 646 876 9923 US (New York)
---
No matter how big or small you want to achieve, take action now, use everything you learned from this episode, and keep going for your goals. Take small steps every day.

– Be Unstoppable –

Thank you for watching and reading! I appreciate you…Please share it with anybody you know who will benefit from this episode to Tapping into Your Higher Self!
Don't forget — to subscribe to The Empower Your Life Podcast on iTunes or Apple Podcasts or the links above if you prefer to listen and learn.
Have more questions or queries? Let's Connect

Interested in Exploring and Experiencing Coaching?
I've got you covered 45mins on ME – Let's Chat