Read Time:
3
minutes
Practicing a Sustainable Lifestyle can be fun too and achieve in small steps…And NEVER underestimate the Power of Your Passion.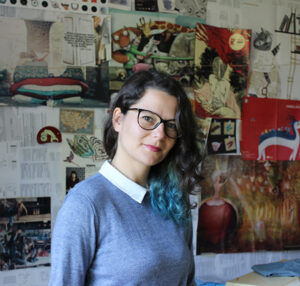 In this episode, we will get to know our very talented guest – Mira Petrova (Graphic Artist), all the way from Bulgaria, who once dreamt about living a zero-waste life and about bringing this awareness to us.
From knowing it's a serious topic to discuss, she came up with a brilliant idea (which you are going to hear from me many times in the interview 😉) creating a comic strip in a fun way with her super cute animal characters to bring in or share all ways how we can slowly step by step contribute to help our planet and to live in a more sustainable lifestyle which all based in her personal experiences and situations that she has witnessed or overheard. More about her > Aware Animals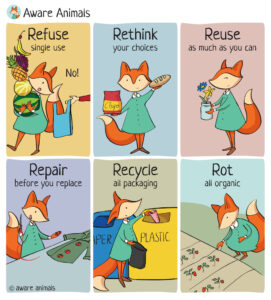 It wasn't an instant decision she made to create a comic strip. She used to work as a graphic designer in different brands in packaging design, seeing how much waste they're creating. And because she's so connected with nature, thinking to contribute more how we can live sustainably – the more she felt that she's adding more problems instead of helping to solve them. And that little voice in her kept on whispering and telling her that she can do something about it, that she has a bigger purpose of making and of starting with.
With encouragement, trusting her beliefs, following her core values, and pursuing by using her skills and talent as a graphic designer – then, finally, the Aware Animals was born.
What inspired me to interview Mira was that she's so honest, staying true to herself while being so talented yet remaining grounded. There are so many things you can learn and be inspired by her story.
In this interview, you'll learn:
Practicing a Sustainable Lifestyle can be fun and easier to follow than we thought.
How Challenges Can Turn Into Opportunities
The Power of Pursuing Your Passion Within Your Core Values
Mira's Tips or Advice on How to Pursue your Passion into Action as your potential career based on her personal experience.
Great tips on How to Keep Yourself Optimistic
If you ever doubt that you can't practice a Sustainable Lifestyle or you wondered how it takes to turn your passion within your core values into reality, this episode is a must-watch.
---
Time Stamps
03:06 – 09:32 ——The Story Of Aware Animals
09:32 – 15: 24——-Calendar 2021 – Aware Animals
15:24 – 23:06 ——-Little Book About "Recycling"
23:06 – 29:46——-Tips or Advice to Share 'How to Pursue Passion into Action'
29:46 – 34:57——-How Do You Keep Yourself Optimistic?
34:57 – 38:13——–Where Can We Find Aware Animals?
---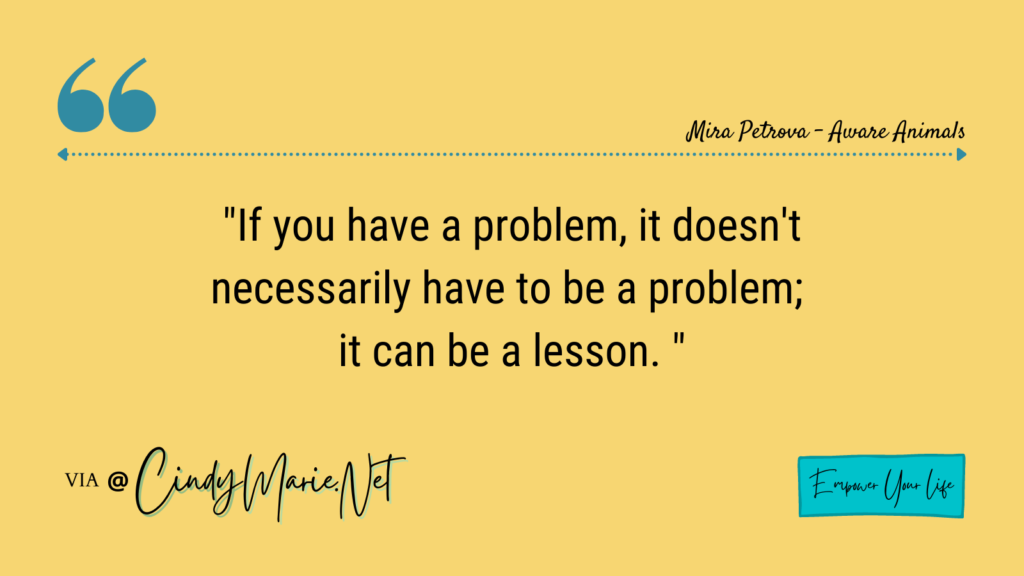 ---
DEEP THINKING: If you have the passion or multiple passions in you that you wish to pursue, well, better start now, and don't wait until you're super ready. Because there's no such thing as super ready or when you're ready, every successful person starts jumping without thinking if they're ready; they know that they have a great idea(s), the big purpose behind it, and they do until they master it. Just like Mira, she just gave in and let her skills and talent help to pursue her big purpose of creating a comic strip to encourage people to practice a sustainable lifestyle slowly – and if she can do it, so you and I…
I would love to hear from you; what are your thoughts and key takeaway from this interview.
Leave a comment below, let me know.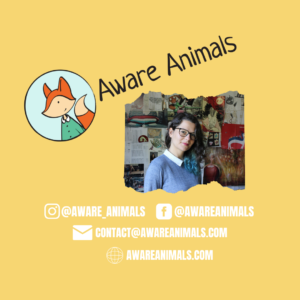 To learn more about Aware Animals, do some collaborations, show more support, and love > do visit their website and social media accounts: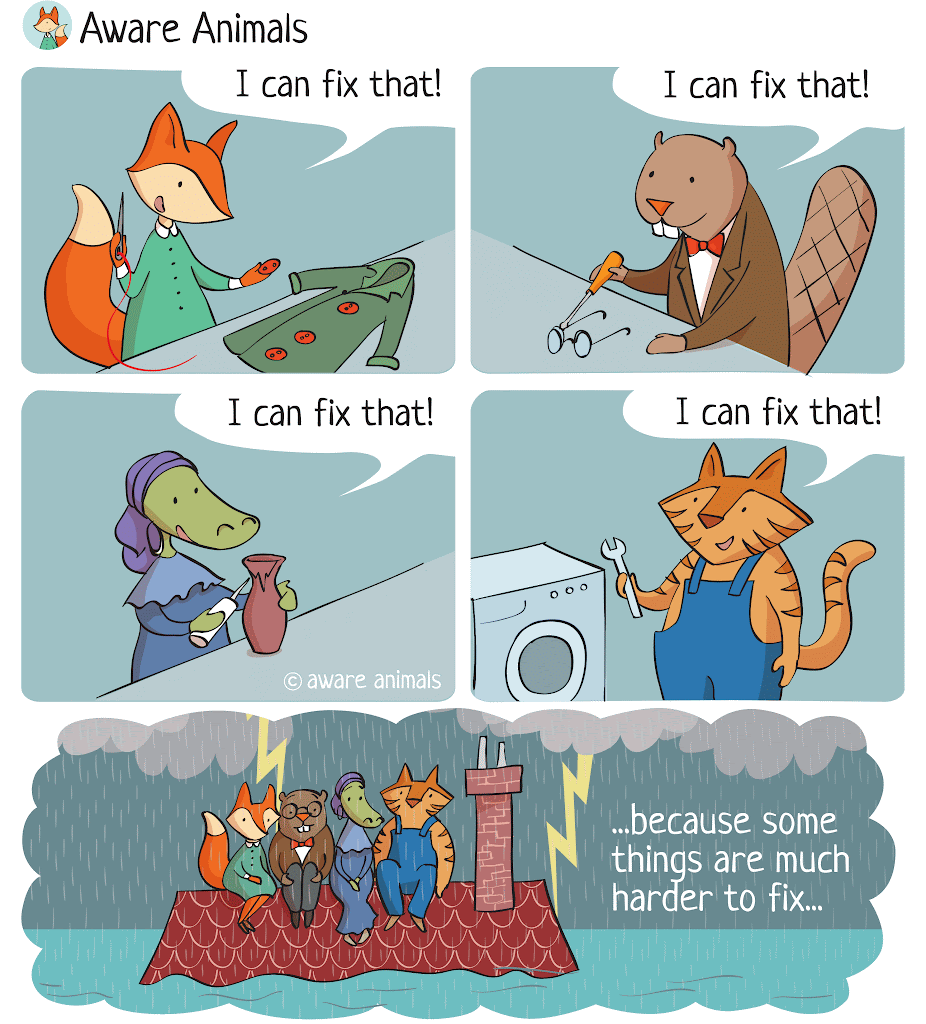 Remember, no matter how big or small your dream is – if you have faith and you believe in it – take action on it now. That small steps everyday, eventually you'll get there …XO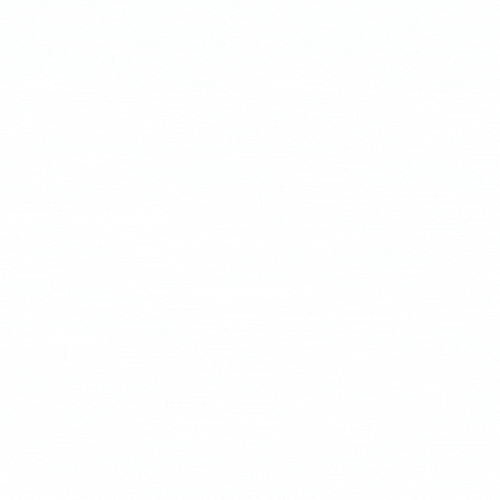 Know someone who is a solopreneur/entrepreneur who newly started their business or anyone you think with a great story behind the new journey they're taking; they share the same values as I do and will be a great addition to this segment. Let's connect. 😀
Photographs
Cindy Marie and Aware Animals own the majority of the photos.
DISCLAIMER: All rights reserved to the owner of other photos—no copyright infringement intended in this article.