Read Time:
3
minutes
"Self-awareness gives you the capacity to learn from your mistakes as well as your successes. It enables you to keep growing."

– Lawrence Bossidy
Do you really think you don't have a choice to make in every aspect of your life to make it better?
Think again…
How often do you ignore signals from your body telling you to either pause or watch out for eating habits or lifestyle, the people you're surrounded with, and many others? How can we shift our thinking to serve us better? How can we begin taking action or create that tiny step to build a great and powerful routine or habits slowly?

Those and more are the questions that Mike answered in this episode.
Mike's Online Mindset & Life Transformation Coach after he experienced Bell's palsy that he later found out the cause of it. It made him curious to dig deeper into tools and practices that could help him take good care of himself and explore and experiment to bring more awareness of knowing himself better.
In this episode, you'll learn:
Focus on Yourself
The Power of Reading Books
Be the Observer/Watcher of Your Experience
Consciously CHOOSE What You want TO DO
Practice, Practice, Practice
It's OKAY to SCREW UP
How to Deal with Negative Thoughts
The WORTH comes from the WORK
Focus on the Positive Things in Your Life
Thinking Part = Write the Program = Habit
Create a Routine One at a Time
It is POWERFUL when you align your BODY and MIND
Everything Originates from Our State Within
Wim Hof Breathing to Increase Your Energy/Motivation
You Have to Give Before You Get
Hertz Emotional Frequency Chart
Access Higher State of Energy = OXYGEN
Problems are the Vehicles for us to GROW
The Power of Journaling & Meditation
Be able to LAUGH
Learn A Little Bit More About What You EAT & DRINK
Optimism is a CHOICE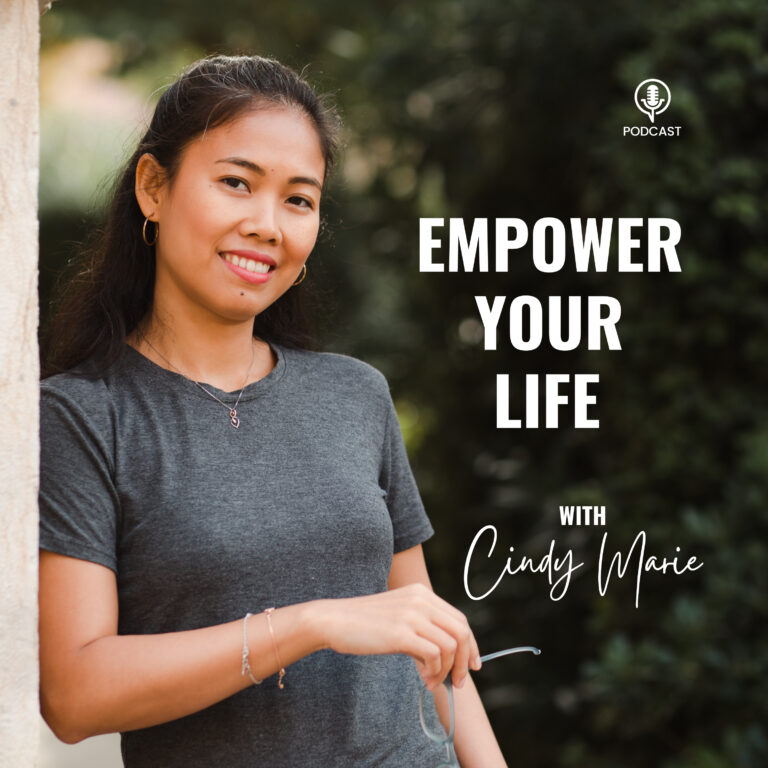 Empower Your Life with Cindy Marie
Empower Your Life Show's goal is to help you move forward consistently to shine your full potential. In this show, Cindy Marie and guests share their unique stories about how everything started & share actionable tools & methods to bring out the greatness within you – with lots of fun & realness, from social businesses & career transitions to addressing failure and fear. To philanthropy and doing our part to make the world better than we found, here to inspire makes you stronger, more confident, resilient, optimistic & authentic while creating or growing your business and the life you deserve. Support this podcast: https://podcasters.spotify.com/pod/show/empoweryourlifecindymarie/support
Develop Self-Awareness for A Happier Life with Mike Garrick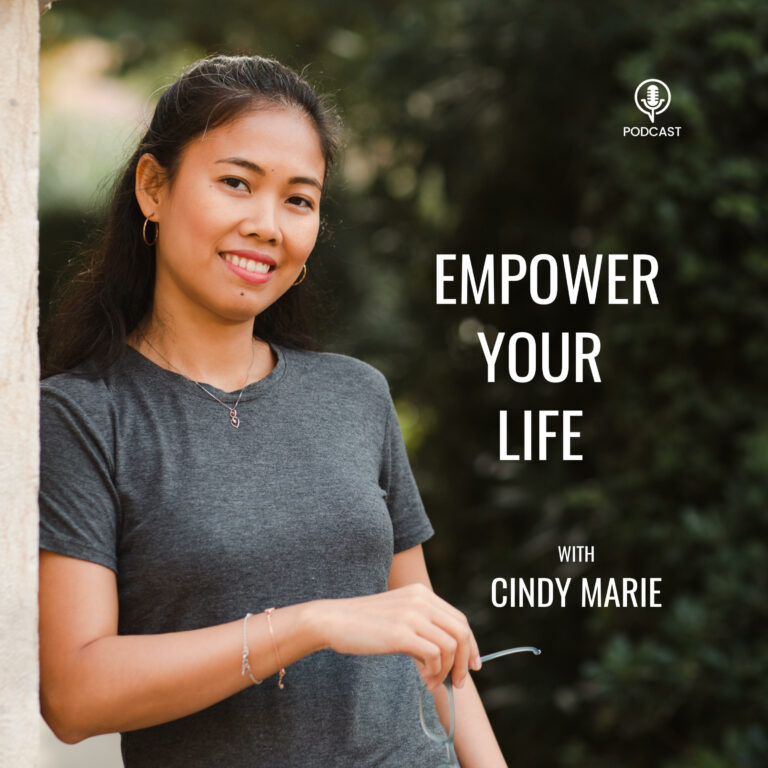 TIME STAMPS:
01: 07 – 07:37 >>>Self Awareness Journey of Mike Garrick
07:37 – 24:44 >>>What is Self-Awareness, and why it's important?
24:44 – 33:30 >>>Mike's Personal Tips to Increase Self-Awareness
33:30 – 39:40 >>>How Do You Keep Yourself Optimistic?
39:40 – 40:11 >>>Where to Find Mike Garrick?
40:11 – 42:44>>>Mike's Mantra To Live By!
DEEP THINKING:
If you pay attention to our conversations on this episode, there are these 2 words I think are super vital to reiterate: CHOICE and PRACTICE.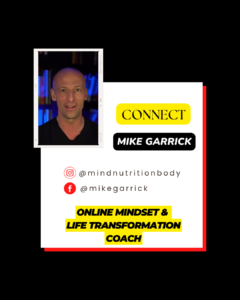 If you're new to my blog, welcome, and thank you for taking the time to watch, listen and read this to EMPOWER YOUR LIFE.
In this episode, to put what we learn into action – is to practice detaching ourselves from our minds or thoughts to increase our level of Self Awareness. Now, I know you would have a lot of resistance – but always remember to mention this genuinely and with love to yourself is your 'why,' why you want to do a new routine or habit in your life? It could be because you want to have a healthy lifestyle, you want to feel good, you want to boost your self-esteem, and confidence, you name it and write it down. So it's easier to speak to yourself whenever you start catching yourself talking negatively…Practice, practice, practice until you see the progress that Mike and I can guarantee you – you will feel, experience, and see yourself when negativity kicks in and know how t handle it better. The other suggestion to take action and practice is the Wim Hof Breathing; this would be very helpful when your energy level is either too low or high from the negative state. If it's your first time hearing it, give it a try. If you're aware of it and have not practiced it, start replacing the other habit that no longer serves you. And if you can't find a reason to try this – start by saying you want to love yourself more; therefore – you're more willing to try something new that will serve you and get to know yourself better.
In the comments below, let us know:
What Insight(s) you got from this episode?
What is the 1 step you are willing to commit to increasing your Self Awareness?
With the Wim Hof Breathing Technique, share with us your experience
No matter how big or small you want to achieve, take action now, use everything you learned from this episode, and keep go ng for your goals. Take small steps every day.
– Be Unstoppable –

Have more questions or queries? Let's Connect

Interested in Exploring and Experiencing Coaching?
I've got you covered 45mins on ME – Let's Chat