Read Time:
11
minutes
I thought to share to everyone how we managed to fly back to Manila from Boracay after Pres. Duterte has announced the lockdown in Manila, Philippines, due to the increased cases of COVID19 locally.
In this post, you will get to know how it all started from hearing the news about Manila lockdown, how hotel staff and Department of Tourism – Boracay staff handled the situation, the hassle and feeling uncertain by all of us tourists being stranded in Boracay, how everyone practices the so-called 'social distancing,' and the not so prepared of local officers during this pandemic period…Finally, the flight back to Manila.
Of course, I have no intentions to backlash local governments on how they handle things. I want to share my honest opinions or views based on my experience as a local and a tourist…
---
Pres. Duterte has announced the lockdown in Manila last 14th March that caused plenty of tourists, especially the local ones, to panic and rush to change their flights back to Manila earlier than their original return flights. They also tried to get to the airport within that day, if possible, and fly back to Manila before they'd be stranded in Boracay. Which for us, we felt that since it's only in Manila and our flight back to Singapore is thru Cebu; we're pretty confident that our flight back won't be affected; obviously, later on, we found out that ours got affected too 😩
On that day as well, many local vendors were pushing us to book their services. They said that 'most of the services will be closed due to lockdown' in the next couple of days. That time, we're pretty reluctant to believe what they were saying and tried to think that everything was still under control. 😐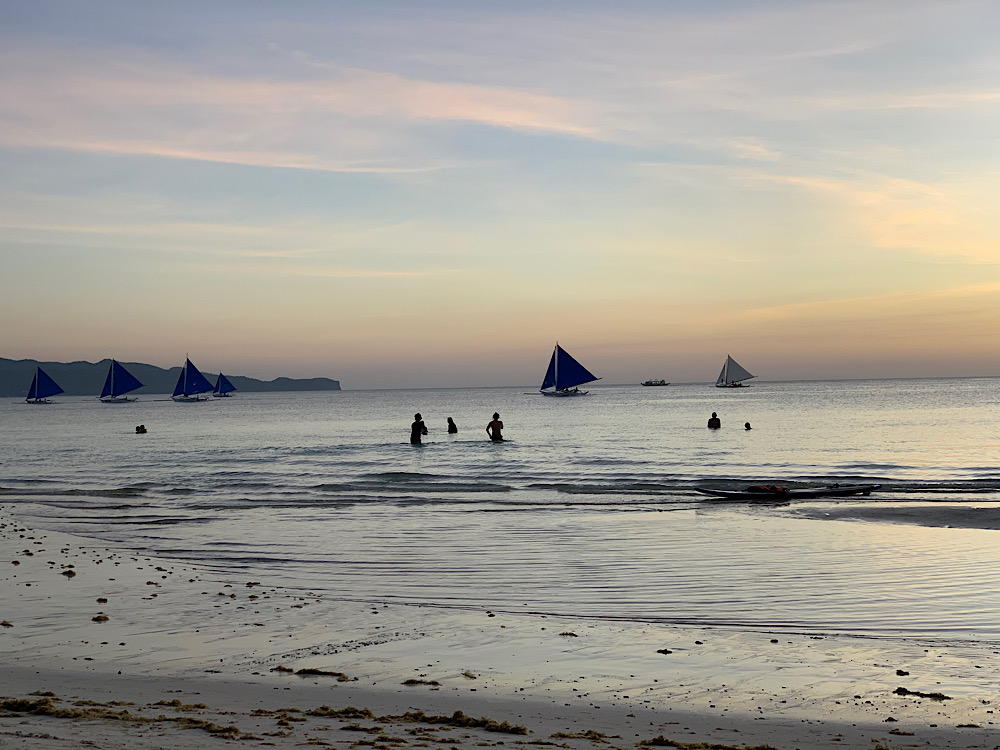 ---
A new day and getting more serious, we received an email from Cebu Pacific stating our flight back to Singapore was canceled, and there's no way for us to change our itinerary coz it seemed that their system is not showing any direct flights back to Singapore. This happened during breakfast time, and we saw a lot of guests in our hotel also looking at their phones and starting to get panic as their flights also got canceled with the same airline. We initially checked the domestic flights if we can get from Kalibo or Caticlan to Cebu or Clark Pampanga then fly back to Singapore. But before we book our flights, we want to make sure that once we get in Caticlan or Kalibo, we will be able to fly or connect to Singapore thru these other local/domestic flights. We asked the hotel reception to check whether either Caticlan or Kalibo is still operating; unfortunately, they cannot confirm this to us. That day – we decided not to book any flights back to Singapore since it can be really risky, everyone's panicking, and we tried to stay calm and enjoy the peacefulness of Boracay instead.
---
Monday, 16th March – we received a notice from the hotel stating that we should coordinate with our airline service to check other flight availability. By reading that letter, we're sure the situation is not getting better, and we should take this time seriously and do something. After we had our breakfast, we looked at domestic flight availability, and we saw some with great value. And other schedules were way too expensive. Again, we asked the reception and to see whether are there any news that we can fly from Caticlan or Kalibo to Cebu or Manila. The same thing, we didn't get any answers except 'we're not sure.' Until we spoke with their Operations Manager and he was saying that neither Caticlan nor Kalibo is no longer operating any flights to Manila nor Cebu due to Manila lockdown – we thought we are going to be stranded in Boracay for longer (which not a bad place to be stuck anyway – that's what we thought🤔)
---
Since then, we rarely stop checking CNN Philippines and CNA updates to make sure that we know what's happening around the world and in the Philippines about COVID19. We are also checking local news in Boracay to know if there would be good news about domestic flights. Trying to stay calm and positive, enjoying the beauty of Boracay with less crowd. We've checked alternative options several times if possible that we can travel to other nearby places since we're stuck. But it's a bit frustrating because we really can't get any good answers or news from the hotel staff, they refused to say something they know. Until the same guy, their Operations Manager informed us that we should coordinate with the Department of Tourism as he heard that they might assist all stranded tourists. We only got to know that on the 20th March, we have been extending our stay since 17th March in the same hotel (that was our original flight back to Singapore).
---
The same day, we went to the Department of Tourism – Boracay office, and we come to know that they have been scheduling recovery flights to all stranded tourists since that day! My husband and I were like, 'why it never circulated to all hotels/resorts for all stranded tourists to get updated?!?' 😠😒
We were so pissed about all the things that are happening. Then, for us to get scheduled, we have to register our particulars, which we did, and the officer told us to monitor our emails (inbox & junk) closely as they have tentatively scheduled us to fly on 23rd March. But that subject to change depending on the confirmation coming from the airline whose in-charge of this recovery flight. Other than that, we have no assurance, no guarantee that we will be able to fly on that day but wait for the email.
We went back to the hotel reception and informed them that we would be extending again till 23rd March, hoping that we will really be able to fly to Manila by then.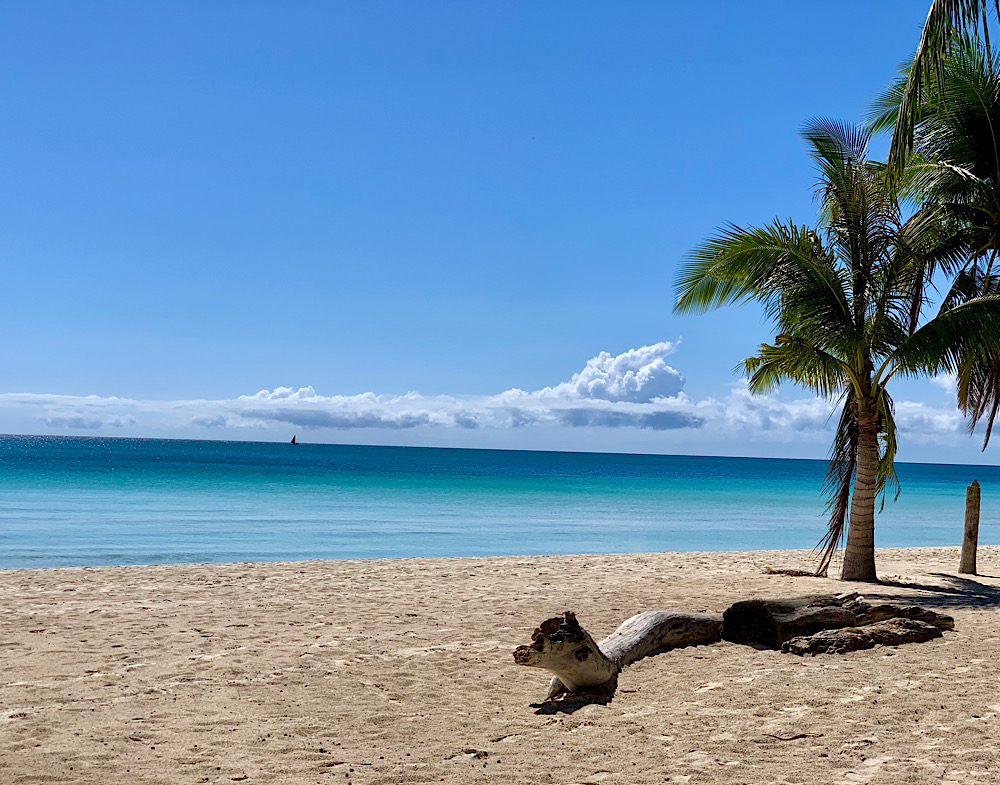 ---
New day (21 Mar), and we haven't received any email from DOT. And that really makes us worried. Not only that, the hotel staff informed us they would only operating till 25th March 😢😣. We tried to stay calm with what is happening and hoping that we will get an email from DOT within that day. And just really trying to enjoy Boracay while we can, though things really becoming so depressing…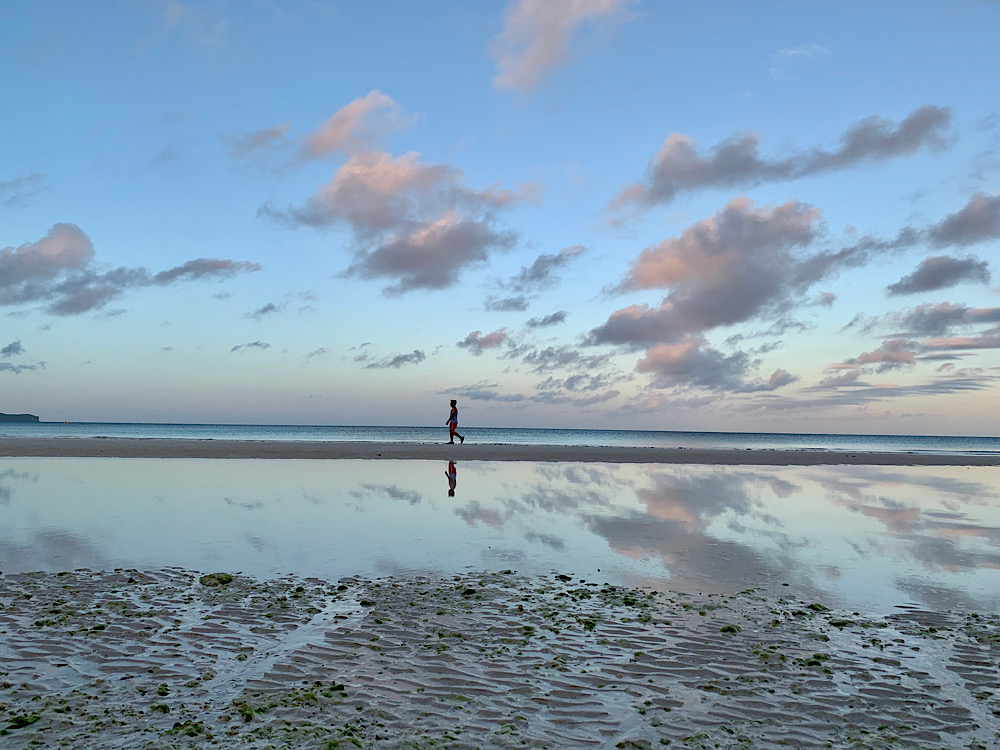 ---
Sunday (22 March), still no email. And we are getting more and more worried as things are getting worse in the Philippines, same as Singapore in terms of COVID19 cases. Not only that, establishments in Boracay are slowly stopping their operations due to fewer tourists and local orders. Going back to the hotel reception, though we have less hope that they would help us with our situation, we still tried our luck to ask them. This time they have something, and they told us that there are plenty of guests who received emails scheduled to fly the same day, and all of them already checked out and went to Jetty Port for their flight. My hubby and I both shocked faces, thinking, 'how is that possible we didn't get an email?!?' I've asked the receptionist if she can direct my call to DOT, and she told us that no one is available in the nearby office. Instead, she instructed us to go to Jetty Port as most DOT officers are there to assist everyone, including those scheduled to fly.
The same day, at the Jetty Port – we're shocked that there are many people in the queue and making some noises on how DOT staff are very disorganized.
We queued and asked around at the same time to check if they are all on the line for that day's flights. Well, not all of them. Some of them are trying their luck to be included on that day's flight. When we got our chance to speak with one of the officers, she immediately asked us – 'are you here for your flight today?' And I said, no, but we are wondering if our names being registered. She just said, 'sorry, we don't have the full list of registered names here, only those flying today. Please wait until you receive an email from us.'
I was like, 'how can you guarantee then that our names already on your list? You might have mistyped it or something. All she did, passed her pen and paper to us and asked us to list down our names again. Obviously, not being so helpful at all.
We managed to speak with other stranded tourists. They said that some people not even on the list but show up on the earlier flight managed to fly with others that on schedule. They are trying to do this now since there are really no proper procedures to follow, and staff not even implementing their own rules. So why follow!?!- this what majority of stranded tourists are telling us. Obviously, many of them so devastated as there's no consistency even with DOT updates. We decided to leave since we are not packed, and we heard that day's flights were all canceled 😕.
---
Monday, 23 March, and we didn't receive any emails. Can you imagine that's the only thing that you can rely on to know if you are flying on that day, yet you don't have it?!? Things are getting more and more depressing in Boracay, from very less establishments operating to having curfew started from 10 pm-5 am. And this is just the beginning…keep reading. 👩🏼‍🏫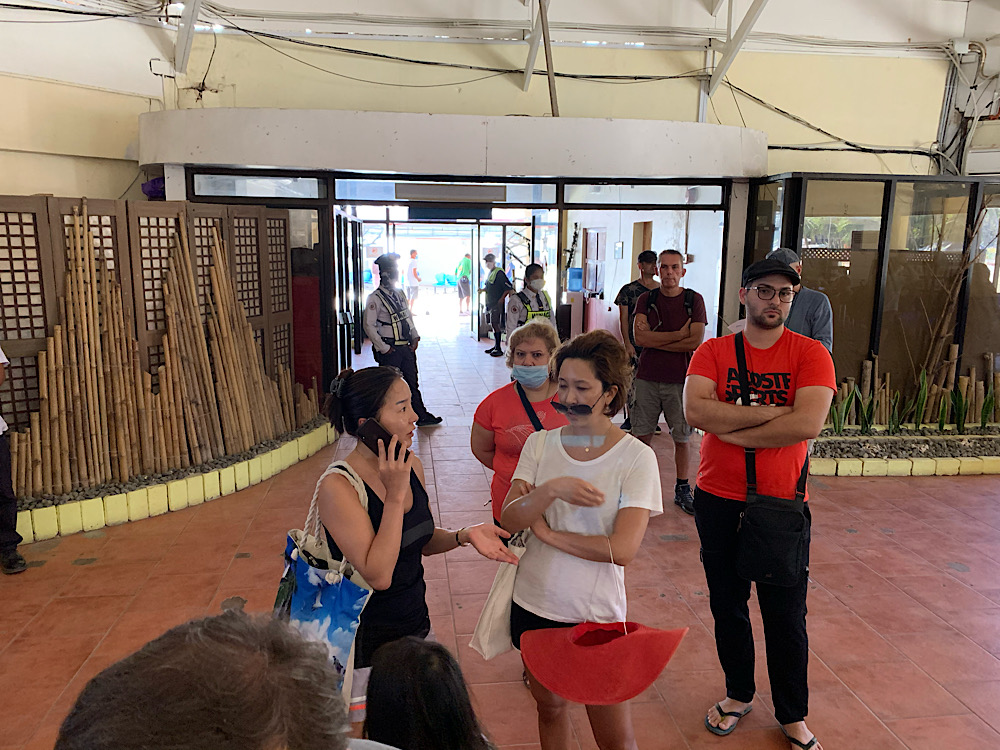 The last time we were at Jetty Port, I managed to get in touch with 1 lady who happens to have contacts with DOT, and she told me that there wouldn't be any flights this day. We are unsure if we want to settle with that info; we decided to really see the Jetty Port's actual situation. When we got there, many tourists were waiting for the DOT staff to come, and according to the security guards, the DOT staff was supposed to arrive during that time (it was about 9 am). And saw the same uncle that we first met in the DOT office and they're packed and ready to take the chance and see if they can fly that day.
We went back to our hotel, pack our stuff, did the check-out, and until we are about to leave – we saw the same tourists at Jetty Port and now back at the hotel and saying that there's no flight. 😫😫😫
We don't know how to react or to feel, sigh. 😔
The same day, this lady I contacted told me that the next flight should be 26 March. She took our particulars so she can include us on their list and send them to DOT. Plenty of us very frustrated how these DOT staff can leave us tourists uncertain every time we are seeking some info. Thank God, hotel management extended their operation until 26th (they're supposed to stop operating on the 25th), so we did extend and really hope this will be the last, and we will really fly. Then, I decided to go straight to the DOT office near our hotel to see if there would be any updates or staff that I can talk with, and these what I and everybody else got there…
DOT staff decided not to entertain us; instead, they posted this outside their office. I just felt that at least someone will take the lead and speak to us to assure that all of us will be flying on 26th and really make us feel at peace and not like this…
---
Tuesday, 24th March, and things are not getting better either in Boracay. Now they have changed their curfew time to 8 pm to 5 am instead, and the worst part, they are no longer allowing people to swim or sunbathe on the beach 😱😭. That didn't stop there, all food establishments – dine-in is no longer available; take out only…While we are stuck on this beautiful island, we are also slowly feeling the lockdown and feeling like being quarantined. We have lesser activities to do and are almost only allowed to be in the hotel, just like everyone that requires us to stay at home…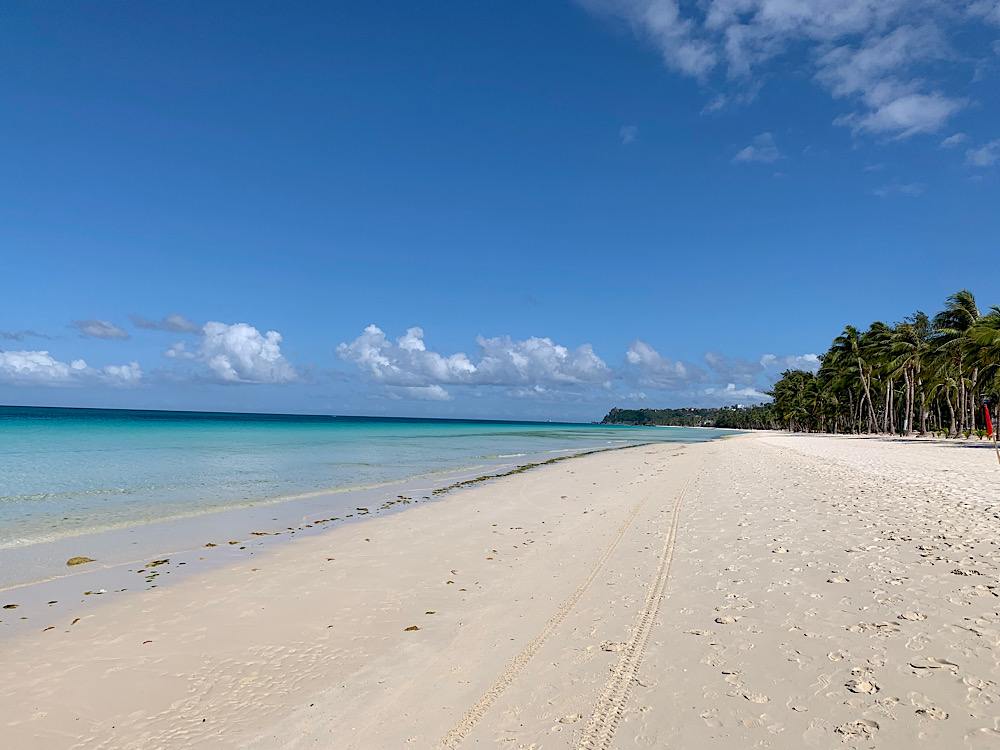 At least there's good news – DOT WhatsApp responded to my message and asked for our particulars. On that night, we finally received an email from them informing us that they have included our names to fly on 26th March and need our confirmation; obviously, I replied right away to confirm our slot. But we are left with some thoughts that this also means there are still other tourists that will be left stranded in Boracay 😔. We are just grateful that this time we have the confirmation we are flying and can't wait for it. 🙏🙏🙏
26th March, Thursday – finally, the day has come! We can't contain our excitement to fly to Manila finally. Our hotel management is so nice and considerate to give us still breakfast even if it's early morning 530am. However, it wasn't available initially, thanks to the staff and management for extending it to us so we won't feel easily hungry with our long journey ahead.
We reached Jetty Port around 6ish morning, and they're already a lot of people in the queue. We felt that this is it; it's happening. We will be going to Manila soon. We queued and verified our particulars; the officer then asked us to sort the tourist fee and boat fee to pay. We can't wait to get in the boat and really see the plane we will be flying with.

We reached the other side of the place, Malay, and took a tricycle at Caticlan Airport.
When we've reached Caticlan Airport, there were military and DOT officers on standby to assist us. We are very shocked that they were not prepared in terms of 'social distancing until that day,' there was no mark or line as an indicator of how far one tourist to another. There was not even alcohol or hand sanitizer available at each desk 🙄😳.
When I was at the counter, I had a slight issue; they could not find my name first, but my hubby's name was in the system. 😱
So we have to wait until they can log-in my name to their system to generate me a ticket. DOT officer assured me that I have nothing to worry about; we are all going to fly…Finally, after 10mins of waiting, I got my ticket, and we're ready to go. I think it was about 4-5 buses that drove us all the way to the plane; Cebu Pacific Air.
And after about 1-hour flight, we have reached Manila with welcome pack food by the Department of Tourism, never felt so relieved for a long time, and finally, here we are in Manila to stay for now since we can't still fly back to Singapore due to stricter rules.
The last 2 pictures were the people we met and became friends with while being stranded in Boracay.
And that's the story of us being stranded in Boracay for a while. The frustrations, feeling uncertain and also being relieved when we finally reached Manila. What my hubby and I learned here, if ever it happens to us again, would be 4 things:

• Always ask around; it's good to know what's happening around you if there is something you need to be worried or bothered about. Always check with hotel staff or local people to get some info. In usual cases, we can get some info from them about what's happening.

• If possible to exchange or get someone to contact that in the same situation, with this – you and the person you exchange your contact with can exchange info to whatever you both get. Usually, that will help not only you but also the other person, sometimes to save time. That's what happened to us; without this lady, we may not be able to get the email and fly with them to Manila.

• Always check reliable Local or International news, so you'd know daily updates, especially if the situation is a worldwide issue like this COVID19.

• Stay calm and focus; it's essential to stay calm and focus when you are in an unexpected situation. When you are calm, you'll relax your body, and it will help your brain function better. And focus on finding solutions.
Definitely during this period of time, our relationship as a couple was also being tested. We learned how to be more patient with each other, support one another, and comfort one another.
Negativity won't help when you are already in an unexpected situation. Working together as a team will definitely be more helpful and will make things lighter.
I hope you find this post valuable and relatable. Give this post a like 👍 and comment if you have something similar experience to share. I would love to hear. ❤️
---
More stories about Boracay soon…stay tuned. ❣️❣️❣️
You can follow my social media accounts as well, where I post my favorite traveling experiences 📷, my new music covers, my dance moves, and of course, my cooking clips. 🎙️
– Instagram, Pinterest, Facebook, Youtube, and Twitter
Photographs
All photos were taken by me and only using my iPhone. Basic filter used and portrait mode – to enhance the quality of the subject.